Call Now to Set Up Tutoring:
(847) 840-2442
Private In-Home and Online Science Tutoring in Portage, IN
Receive personally tailored Science lessons from exceptional tutors in a one-on-one setting. We help you connect with in-home and online tutoring that offers flexible scheduling and your choice of locations.
Recent Tutoring Session Reviews
"The student has a midterm coming up on Thursday. He had many questions he wanted to cover from his assigned exam practice test. Some problems were simple definitions and require memorization, but many were in depth math/conceptual problems that required recognizing the ideal gas law. For each problem in question, we discussed why the given answer was correct and why the other answers were incorrect, such as breaking down to a net ionic equation. He is extremely strong on most concepts and should do very well on the exam. I told him to email me before Thursday if he needs me to re-explain any of the questions he had. We will find time in the future to prepare for both the AP Chem exam and the SAT II subject test."
"We continued with the student's midterm prep, and she only continues to improve and get more comfortable parsing the information in problems. She showed a particular aptitude for breaking down cases of static equilibrium using Newton's second law using components in the x direction, the y direction, and along the slope of an inclined plane. She should practice a few more inclined plane problems to get comfortable with the idea of a persistent force down the plane."
"The student has a quiz coming up regarding the elements in a portion of the periodic table. Since he already knew all of them, I gave a few pointers that might make working with the periodic table easier. After checking this, we talked about possible Science Fair ideas and factors to consider when designing the experiment."
"I asked the student how things were going in Algebra 2. He told me that it was going "okay," and that physics is the harder class. So we turned back to physics. He had some problems that he was struggling with that dealt with vector addition. We reviewed the mathematics involved in this process and worked through two problems. Before the tutoring session ended, he told me that he felt comfortable working on the remaining problems."
"I covered electrochemistry. The student had brought her own material. I went through basic concepts of Standard Electrode Reduced Potential and electrochemical series. Solved couple of problems related to finding EMF of electrochemical cell. I explained to the student the difference between electrolytic cells and galvanic cells. The student seemed to have understood the concepts."
"I covered organic compounds (carbohydrates, lipids, proteins, nucleic acids). The student was struggling with drawing structures. The student had a good attitude, and I used question/answer strategy as well as breakdown of words to remember terminology. I would share practice problems with the her. Hopefully she will do well on the exam now. The session overall went well. The student was interested and asked questions which made the session go even better! I definitely enjoyed the session, and I am looking forward to hearing from her again."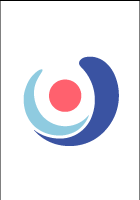 Nearby Cities:
Evanston Science Tutoring
,
Skokie Science Tutoring
,
Oak Park Science Tutoring
,
Downers Grove Science Tutoring
,
Highland Park Science Tutoring
,
Des Plaines Science Tutoring
,
Glencoe Science Tutoring
,
Naperville Science Tutoring
,
Oak Lawn Science Tutoring
,
Elmhurst Science Tutoring
,
Lombard Science Tutoring
,
Schaumburg Science Tutoring
,
Lake Forest Science Tutoring
,
Buffalo Grove Science Tutoring
,
Wheaton Science Tutoring
Nearby Tutors:
Evanston Science Tutors
,
Skokie Science Tutors
,
Oak Park Science Tutors
,
Downers Grove Science Tutors
,
Highland Park Science Tutors
,
Des Plaines Science Tutors
,
Glencoe Science Tutors
,
Naperville Science Tutors
,
Oak Lawn Science Tutors
,
Elmhurst Science Tutors
,
Lombard Science Tutors
,
Schaumburg Science Tutors
,
Lake Forest Science Tutors
,
Buffalo Grove Science Tutors
,
Wheaton Science Tutors
Call us today to connect with a top
Science tutor in Portage, IN
(847) 840-2442