Call Now to Set Up Tutoring:
(214) 206-7940
Private In-Home and Online Latin Tutoring in Plano, TX
Receive personally tailored Latin lessons from exceptional tutors in a one-on-one setting. We help you connect with in-home and online tutoring that offers flexible scheduling and your choice of locations.
Recent Tutoring Session Reviews
"Covered second half of the math section on the second practice test. The student seems to have improved immensely, especially on the more difficult questions that require more thinking. We had a shorter than normal session today since the student needed to take care of something, but we will meet on Wednesday for two hours to keep on schedule."
"Finished covering surface area and moved on to engineering applications (hydrostatic pressure and moments/center of mass), which we'll have to come back to on Sunday. We got a solid foundation though, and the notes we made are clear and helpful."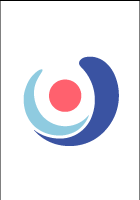 "We finished up some of the student's spelling homework and I gave her a practice spelling test.  We moved on to timed multiplication tests, mostly reviewing the 8s and 9s. We also did some multiplication word problems and a few division problems. We did all of the time related problems that I could find."
"This was our second session to help the student prepare for his math final.  We continued to work through a review packet that his professor had given him.  We spent particular time in this session on quadratics and polynomials.  This included factoring, finding roots and graphing polynomials.  Concepts covered included the rational roots test, the Descartes sign change theorem and polynomial and synthetic division."
"Today we worked on word problems. I made up four and focused on using the method of substitution to solve each problem. The student had no trouble picking out the important information from a word problem. We drew graphs and correlated the formulas to the lines on the graph. He seemed solid at solving single variable algebra problems."
"We read one passage about Helen of Troy in Egypt, and we started a second passage about Modestus and Strythio. We covered the verb volo and some more complex constructions (impersonal). We started to learn how to recognize main verbs in verbs with prepositions. The student was super positive and very focused. This session was devoted entirely to the two passages, since they are due soon. In future sessions, we can talk about some more strategies for recognizing vocab and approaching long passages."
Nearby Cities:
University Park Latin Tutoring
,
Allen Latin Tutoring
,
McKinney Latin Tutoring
,
Irving Latin Tutoring
,
Carrollton Latin Tutoring
,
Garland Latin Tutoring
,
Grand Prairie Latin Tutoring
,
Arlington Latin Tutoring
,
Dallas Latin Tutoring
,
Fort Worth Latin Tutoring
,
Denton Latin Tutoring
,
Lewisville Latin Tutoring
,
Richardson Latin Tutoring
,
Frisco Latin Tutoring
,
Flower Mound Latin Tutoring
Nearby Tutors:
University Park Latin Tutors
,
Allen Latin Tutors
,
McKinney Latin Tutors
,
Irving Latin Tutors
,
Carrollton Latin Tutors
,
Garland Latin Tutors
,
Grand Prairie Latin Tutors
,
Arlington Latin Tutors
,
Dallas Latin Tutors
,
Fort Worth Latin Tutors
,
Denton Latin Tutors
,
Lewisville Latin Tutors
,
Richardson Latin Tutors
,
Frisco Latin Tutors
,
Flower Mound Latin Tutors
Call us today to connect with a top
Latin tutor in Plano, TX
(214) 206-7940