We are open Saturday and Sunday!
Call Now to Set Up Tutoring:
(214) 206-7940
Private In-Home and Online Calculus Tutoring in Plano, TX
Receive personally tailored Calculus lessons from exceptional tutors in a one-on-one setting. We help you connect with in-home and online tutoring that offers flexible scheduling and your choice of locations.
Recent Tutoring Session Reviews
"We went over the review problems for chapter one. The student is generally good at taking the limits, she just needs to practice more to get used to use different method to taking the limits. Everything else is good."
"We did her homework assignment together. We also went over her test that she got back. She did pretty well, answering most of the harder questions correctly. She is doing well and I am pleased with her progress."
"Today the student and I continued to work on related rates. We were able to flow through other problems pretty easily. There are still some practice problems left over for us to complete tomorrow. Other than this, the session went fine."
"Today, I gauged where the student was struggling since they covered 2 chapters already before his test next week. After figuring out where he was, we worked on practicing implicit differentiation along with the chain rule."
"We reviewed the basics of calculus. The student had never seen the concepts before, so we started from the ground up and within one hour she was able to correctly identify the necessary concepts needed to solve basic problems."
"We reviewed range, domain, intervals, piecewise functions, odd and even functions, and determining functions from graphs."
"We did practice problems in linear motion and kinematics for physics. The student did problems using integration to find distance and velocity."
"Reviewed first chapter topics, including limits, piecewise functions, regression, transformations, trigonometric functions, and more."
"Reviewed Integral Calculus Rules which included: Power Rule Substitution Rule Partial Fractions Fundamental Theorem of Calculus, and Product Rule"
"After the final, the student worked as many extra credit assignments as possible to rack up points. We also focused on learning how to utilize Wolfram. It's a powerful tool that he should be able to use in Physics."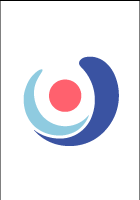 "Covered the "big picture" of Calculus. Discussed limits, informal and formal definitions, and a number of different limit properties. Also briefly discussed definition of derivative."
"Worked through pre-calculus summer worksheet. The student had good understanding of most material, but needed a little guidance getting started on some problems."
Nearby Cities:
University Park Calculus Tutoring
,
Allen Calculus Tutoring
,
McKinney Calculus Tutoring
,
Irving Calculus Tutoring
,
Carrollton Calculus Tutoring
,
Garland Calculus Tutoring
,
Grand Prairie Calculus Tutoring
,
Arlington Calculus Tutoring
,
Dallas Calculus Tutoring
,
Fort Worth Calculus Tutoring
,
Denton Calculus Tutoring
,
Lewisville Calculus Tutoring
,
Richardson Calculus Tutoring
,
Frisco Calculus Tutoring
,
Flower Mound Calculus Tutoring
Nearby Tutors:
University Park Calculus Tutors
,
Allen Calculus Tutors
,
McKinney Calculus Tutors
,
Irving Calculus Tutors
,
Carrollton Calculus Tutors
,
Garland Calculus Tutors
,
Grand Prairie Calculus Tutors
,
Arlington Calculus Tutors
,
Dallas Calculus Tutors
,
Fort Worth Calculus Tutors
,
Denton Calculus Tutors
,
Lewisville Calculus Tutors
,
Richardson Calculus Tutors
,
Frisco Calculus Tutors
,
Flower Mound Calculus Tutors
Call us today to connect with a top
Calculus tutor in Plano, TX
(214) 206-7940