Call Now to Set Up Tutoring:
(310) 617-6847
Private In-Home and Online Science Tutoring in Placentia, CA
Receive personally tailored Science lessons from exceptional tutors in a one-on-one setting. We help you connect with in-home and online tutoring that offers flexible scheduling and your choice of locations.
Recent Tutoring Session Reviews
"Today we covered areas of chapter 23, the last chapter of the text. Unlike the previous two chapters, this one is going to focus more on memorization. There were a few topics that we were able to go over more in depth than the teacher had. There's also worksheets that I gave her last session on half-life calculations that she should review tonight as well. I think she is going to have a great start to this semester after this test."
"We continued reviewing for the student's midterm exam on classical mechanics, including kinematics, Newton's laws, projectile motion, work, energy, power, and momentum. She picked up a lot of the concepts well, even when they were relatively subtle or tricky. She definitely will benefit from more practice with conceptual problems, and seeing the key points of them, but I think she is coming along fine with this material."
"The student and I covered stoichiometry. He seemed to have a fairly good understanding of the material so far. We first did an online quiz. We then went over the correct answers for those problems. As for the quantitative problems on the quiz, the student did a great job of working out each problem and made very few mistakes on some complicated problems. Overall it was a great session."
"The student and I did several HW problems involving momentum and Kinetic Energy. A couple of the problems were tough, but we managed to solve them. He was upbeat and focused as usual. He didn't really struggle with most of the problems. We plan to meet again next Wednesday. He has a quiz next Wednesday and a test on Friday."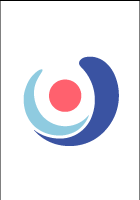 "The student and I did two projectile motion problems. He is making progress and getting better at the calculations. We then did a review of power, and I gave him a tough inclined plane problem for which he had to determine components of gravitational force before calculating the work and power done."
"The student and I discussed an extra credit assignment on J2 incremental theory in depth. We talked about how to translate the problem, work with various equations, and integrate all of the meaning from the problem. I located several supporting resources, one of which included a closely related example."
Nearby Cities:
Malibu Science Tutoring
,
Pacific Palisades Science Tutoring
,
Oxnard Science Tutoring
,
Woodland Hills Science Tutoring
,
Santa Clarita Science Tutoring
,
Thousand Oaks Science Tutoring
,
Simi Valley Science Tutoring
,
Ventura Science Tutoring
,
Camarillo Science Tutoring
,
Moorpark Science Tutoring
,
Santa Paula Science Tutoring
,
Agoura Hills Science Tutoring
,
Calabasas Science Tutoring
,
Port Hueneme Science Tutoring
,
Fillmore Science Tutoring
Nearby Tutors:
Malibu Science Tutors
,
Pacific Palisades Science Tutors
,
Oxnard Science Tutors
,
Woodland Hills Science Tutors
,
Santa Clarita Science Tutors
,
Thousand Oaks Science Tutors
,
Simi Valley Science Tutors
,
Ventura Science Tutors
,
Camarillo Science Tutors
,
Moorpark Science Tutors
,
Santa Paula Science Tutors
,
Agoura Hills Science Tutors
,
Calabasas Science Tutors
,
Port Hueneme Science Tutors
,
Fillmore Science Tutors
Call us today to connect with a top
Science tutor in Placentia, CA
(310) 617-6847