We are open Saturday and Sunday!
Call Now to Set Up Tutoring:
(704) 350-2687
Private In-Home and Online Math Tutoring in Pineville, NC
Receive personally tailored Math lessons from exceptional tutors in a one-on-one setting. We help you connect with in-home and online tutoring that offers flexible scheduling and your choice of locations.
Recent Tutoring Session Reviews
"We will be working on the placement exam moving forward. This student is extremely gifted. He would benefit from slowing down and working his way step by step through word problems (translating word problems into mathematical terms). We will work on the English component next time."
"We covered coordinate planes and beginning graphing skills. The student needed help with recognizing the positive and negative quadrants of the coordinate plane. She had a positive attitude. We successfully covered the lesson on coordinate planes and functions."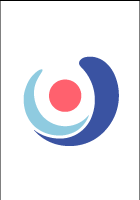 "The student had an essay on the book To Kill a Mockingbird. We worked together on structure and concepts. It was a short essay, only two paragraphs. We were able to cover the whole thing in the limited time that we had."
"The student was already in solid control of the binomial multiplication that he had been assigned, so after reviewing that for half an hour, I introduced him to factoring. Mostly, we looked at trinomials, since those are the most common. While this is one of the more difficult skills taught in algebra, he did very well, and he was able to factor simple trinomials by the end of the session."
"We went over the material that was on the student's test last week, specifically antiderivatives and optimization problems. He seemed to have some trouble with optimization more than antiderivatives, which I think he understands well now. I walked him through one of the optimization problems on an older test he took, to showed him how to set up the problem properly by writing out two equations: the volume it asks you to maximize, and the constraint. From here, it's a matter of finding one variable in terms of the other, substituting this into the volume equation, and differentiating to find critical values, which you can then check with the second derivative test to see if it's a max or a min. He is making progress on optimization, which seems to be a difficult, non-intuitive topic for him, so I plan on continuing next week."
"The student and I went over probability problems and completed a number of practice problems for her upcoming state exams. I encouraged her to always look for keywords in the word problems and to check her answer to see if it makes sense. Next week we plan to look at solving for x in inequalities as well as some English, like correcting a passage and doing reading comprehension."
Nearby Cities:
Gastonia Math Tutoring
,
Cornelius Math Tutoring
,
Davidson Math Tutoring
,
Mount Holly Math Tutoring
,
Belmont Math Tutoring
,
Bessemer City Math Tutoring
,
Dallas Math Tutoring
,
Elizabeth Math Tutoring
,
Lowell Math Tutoring
,
Grier Heights Math Tutoring
,
Third Ward Math Tutoring
,
Gaston County Math Tutoring
,
Newell Math Tutoring
,
First Ward Math Tutoring
,
South Carolina Math Tutoring
Nearby Tutors:
Gastonia Math Tutors
,
Cornelius Math Tutors
,
Davidson Math Tutors
,
Mount Holly Math Tutors
,
Belmont Math Tutors
,
Bessemer City Math Tutors
,
Dallas Math Tutors
,
Elizabeth Math Tutors
,
Lowell Math Tutors
,
Grier Heights Math Tutors
,
Third Ward Math Tutors
,
Gaston County Math Tutors
,
Newell Math Tutors
,
First Ward Math Tutors
,
South Carolina Math Tutors
Call us today to connect with a top
Math tutor in Pineville, NC
(704) 350-2687