100% Tutor Satisfaction Guarantee
At Varsity Tutors, we're committed to connecting you to top tutors capable of delivering an outstanding experience. That's why we provide a 100% tutor satisfaction guarantee.
Private In-Home and Online Physics Tutoring in Roseville, CA
Receive personally tailored Physics lessons from exceptional tutors in a one-on-one setting. We help you connect with in-home and online tutoring that offers flexible scheduling and your choice of locations.
How can a Physics tutor help you?
Physics is the branch of physical sciences that studies matter and the quantitative physical laws that govern the universe. Its scope of study ranges from the nano-world to the macro-cosmos of the solar system. It is also an empirical science that uses experimentation to test hypotheses and validate the principles and concepts. These concepts are foundational to try to advanced college-level courses, such as nanotechnology, astronomy, and nuclear science. Physics also uses computational formulas derived from mathematics. This interrelationship between physics and mathematics means that understanding physics could also help you to understand mathematics. You can accomplish this if you receive professional help from a qualified physics tutor. The educational directors at Varsity Tutors are well-versed in helping students in Roseville, CA, find a physics tutor.
Physics is an applied science that uses the concepts of pure mathematics and scientific logic to create testable hypotheses that can used to explain physical phenomena. This means that you will develop critical thinking and problem-solving skills, as well as acquaint yourself with the principles of empiricism when you study physics. You can ace your physics course if you use a focused and personalized study plan. Your physics tutor will try to help you develop this study plan after assessing your scope of knowledge in the subject. This could allow your tutor to pinpoint the problem areas and then tailor your sessions towards helping you understand these areas. This could make your study sessions productive. We can find you a skilled tutor in Roseville, CA, who could teach you both the knowledge you need to do well in physics and basic study skills that might help you succeed in all of your classes.
4.9/5.0 Satisfaction Rating!* Contact us to hear why. Private tutoring from top tutors.
Session Summaries by Physics Tutors
"Today we covered topics of rectilinear motion, including acceleration. We emphasized the importance of drawing a graph and choosing the coordinate system origin accurately, as well as the positive direction of the coordinate system. We also covered topics in calculus including continuous and discontinuous functions and average value theorem. The student is doing well both in her calculus and physics class and is quickly picking up on the topics at hand."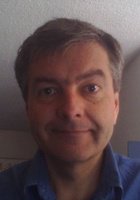 "During our session we reviewed motion as well as Newton's second law problems. She has a very good understanding of how to set problems up. We worked mostly on understanding the theory behind these categories of physics so that she can apply it to the problems she will have on her exam."
"We went over some of basic problems in Classical Newtonian Mechanics. We covered: pulleys, tension, free-body diagrams, and ramps. The student quickly caught on, needing only occasional guidance to set perspective of the problem."