100% Tutor Satisfaction Guarantee
At Varsity Tutors, we're committed to connecting you to top tutors capable of delivering an outstanding experience. That's why we provide a 100% tutor satisfaction guarantee.
Private In-Home and Online Physics Tutoring in Concord, NC
Receive personally tailored Physics lessons from exceptional tutors in a one-on-one setting. We help you connect with in-home and online tutoring that offers flexible scheduling and your choice of locations.
How can a tutor assist you in conquering Physics?
Physics is essentially a combination of math and science. The advanced course has a number of intricate topics that take some time to understand. Special relativity, the laws of thermodynamics, electric force, and simple harmonic motion are just a few of the concepts discussed during a physics course. A tutor is well suited for this subject if they have extensive knowledge of it that they can pass down to students. Varsity Tutors can connect you with a physics tutor in Concord, NC, in order to strive to ensure you excel at your course.
We will match you with a physics tutor in Concord who might help you meet and then surpass your goals. You can set these goals yourself and allow the tutor to try to help you pursue them. Otherwise, the tutor can determine the goals for you based on your weakest areas that you need to spend time improving. There is also the option for some of both. You may have a larger goal of gaining a career in a physics-related field, such as a pyrotechnician or tunnel engineer. Your assigned tutor will use the goals they set for you to strive to ensure you excel at the subject and can continue your education to meet the primary goal you have for yourself.
Private 1-on-1 Tutoring by top UNC/Duke Grads. We serve Charlotte and all suburbs.
Session Summaries by Physics Tutors
"Tonight we went over some physics and calculus. For physics, we went over some problems having to do with Newton's second law. The student understood these problems well. For calculus, he was already pretty comfortable with the derivatives chapter material, so we just reviewed by going over the chapter review. His understanding of these problems is also on a high level."
"Today we covered problems involving momentum conservation and energy conservation. We calculated expressions for potential energy, kinetic energy, and elastic potential energy. Then we used conservation of total energy to solve problems related to skiers on the slopes, lifting certain weights, and similar. The student is confident and well prepared for this subject matter."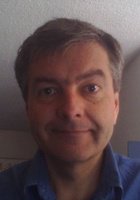 "We practiced drawing the forces on an object from a word problem and finding the sum of our forces in the horizontal and vertical directions. We looked at finding the coefficient of friction for an object in motion either accelerating or at constant velocity. We saw how vectors pointing in opposite directions will subtract since one is pointing in the negative direction and the other is pointing in the positive direction. We practiced using the formulas to calculate the different types of forces such as the weight force and the friction force and then using the sum of our forces in the vertical and horizontal directions to find the values of the normal force and the applied force. The student is doing well drawing out all the forces acting on an object and she is becoming more comfortable working with the different equations for force."