100% Tutor Satisfaction Guarantee
At Varsity Tutors, we're committed to connecting you to top tutors capable of delivering an outstanding experience. That's why we provide a 100% tutor satisfaction guarantee.
Private In-Home and Online Physics Tutoring in Akron, OH
Receive personally tailored Physics lessons from exceptional tutors in a one-on-one setting. We help you connect with in-home and online tutoring that offers flexible scheduling and your choice of locations.
How can Physics tutoring help you succeed?
Physics studies how energy and matter work together. This relationship is a key factor of many of the central principles in chemistry and biology. There are several sub-branches of physics. Some of those include astronomy, acoustics, chemical physics, and computational physics. If you need assistance understanding your physics course, you may want to consider working with a professional tutor. Varsity Tutors' educational directors will be happy to try to help you find an independent physics tutor in Akron, OH.
Contact us to find you a professional physics tutor in Akron who could make you their priority. Personalized tutoring sessions give you the opportunity to learn in a relaxed environment that you won't get in a normal classroom setting. You have the freedom to work at your own pace. The tutor will get to know you, your interests, and how you can maximize learning potential. Understanding your personality is a key component to successful tutoring. When you have the sole attention of the tutor, you can share your vision for how you expect the tutoring sessions to go. The positive atmosphere could help you and the tutor to develop an amicable rapport. That relationship is beneficial because it can accelerate the learning process. You'll receive the right support you need to focus on learning more about physics and following through on all the academic goals you've set.
4.9/5.0 Satisfaction Rating!* Private tutoring by top Case Western grads.
Session Summaries by Physics Tutors
"Today we solved several problems involving work, kinetic energy, potential energy, and spring energy. Then, we solved problems involving the use of momentum conservation for a barge from which two swimmers jump off simultaneously, and for various collisions of balls with different masses. The student is getting ahead on his homework and is doing very well. He also scored 100% on his midterm."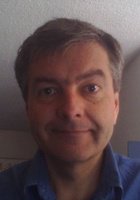 "We reviewed for the student's midterm by going through the practice problems that her professor assigned. The only problems that she had questions about involved static friction (which we hadn't really talked about before today) and a projectile being launched off of an incline. After discussing static friction for a few minutes, she was able to complete all problems involving it, and explain them back to me. The other problem, she only got tripped up because she started trying to solve it before looking at all the information that was given to her. We talked about drawing pictures and writing out all variables before attempting any equations, and she agreed that that is a good approach for her exam. She is very ready!"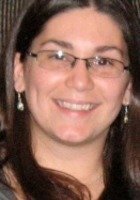 "For the second session, we went over homework based on chapter 15 of Giancoli, Wave Motion. The questions involved the concepts of wavelength, frequency, period and wave velocity, and dealing with the wave equation in various forms. "