Call Now to Set Up Tutoring:
(502) 354-4657
Private In-Home and Online Geometry Tutoring in Phoenix Hill, KY
Receive personally tailored Geometry lessons from exceptional tutors in a one-on-one setting. We help you connect with in-home and online tutoring that offers flexible scheduling and your choice of locations.
Recent Tutoring Session Reviews
"We covered exponential decay in relation to finding and graphing the function. The student has a good grasp on that topic. She lacked confidence when it comes to graphing the function and analyzing a word problem. When we talked through the problem together, she started to gain confidence and felt more comfortable solving it. We also covered piecewise functions and absolute value equations. Similar to exponential decay, she needed a thought partner in order to graph the piecewise functions and know how to solve the absolute value functions algebraically. It is clear that she is very bright and she does catch on very quickly."
"We covered Geometry exercises that was assigned as homework. It covered distance formula plus midpoint and segment or angle bisector. He pays attention enough but needs to be reminded often not to digress or go off tangent with questions or stories. He has extra material from his teacher which he could work on. I simply assisted mainly on his assignment and corrected the handful of mistakes on his last quiz/test."
"We covered geometry: logic, statements, and definitions; concept of angles, construction of angles, complementary and supplementary angles. On my request his mother emailed me his previous grades. He is a good student, who takes his studies seriously. The session went well. He had many questions, which were answered."
"We covered items from the student's review sheet in preparation for his exam tomorrow, including line segment distances, angle measurement, solving linear and angular distances using algebra, and supplementary angles. We used the whiteboard to solve algebra problems and to draw pictures of the original problem to have a more visual presentation. The student was very focused and solved some of the problems on his own, after I solved a sample problem from the review sheet. I suggested he draw a picture of the problem before he attempts to solve it. I also suggested when solving an algebra problem, to combine like terms before moving terms across the equals sign. The student understood the procedures for solving the problems, and I feel he is prepared for the exam tomorrow."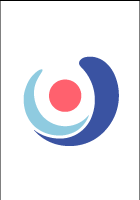 "We covered linear graphing, slope relationships and definitions, angle relationships, and solving for x using geometric relationships. The student had some implementation issues with regard to definitions and algebraic significance. The student showed a lack of confidence but was eager and quick to learn and solidify concepts we covered. I did not leave any questions behind that I generated. The student had other materials to review from class. I saw the student demonstrate understanding of what we had been covering toward the end of the session. There are no concerns that the student will not succeed from a lack of understanding. The student may perceive a deficiency in competency that could hinder success in the classroom. The student is armed with the knowledge to succeed, and needs to convince herself that she can do it. She is a very capable student."
"We covered multiplying like powers by adding exponents. We covered writing equations to solve problems. We review vertical angles. We covered alternate interior angles and alternate exterior angles. "
Nearby Cities:
Louisville Geometry Tutoring
,
Cincinnati Geometry Tutoring
,
Greenwood Geometry Tutoring
,
Fairfield Geometry Tutoring
,
Jeffersontown Geometry Tutoring
,
Mount Washington Geometry Tutoring
,
Mooresville Geometry Tutoring
,
Lyndon Geometry Tutoring
,
Reading Geometry Tutoring
,
Shepherdsville Geometry Tutoring
,
Middletown Geometry Tutoring
,
Prospect Geometry Tutoring
,
Corydon Geometry Tutoring
,
Buckner Geometry Tutoring
,
Borden Geometry Tutoring
Nearby Tutors:
Louisville Geometry Tutors
,
Cincinnati Geometry Tutors
,
Greenwood Geometry Tutors
,
Fairfield Geometry Tutors
,
Jeffersontown Geometry Tutors
,
Mount Washington Geometry Tutors
,
Mooresville Geometry Tutors
,
Lyndon Geometry Tutors
,
Reading Geometry Tutors
,
Shepherdsville Geometry Tutors
,
Middletown Geometry Tutors
,
Prospect Geometry Tutors
,
Corydon Geometry Tutors
,
Buckner Geometry Tutors
,
Borden Geometry Tutors
Call us today to connect with a top
Geometry tutor in Phoenix Hill, KY
(502) 354-4657