Call Now to Set Up Tutoring:
(480) 544-5222
Private In-Home and Online Math Tutoring in Phoenix, AZ
Receive personally tailored Math lessons from exceptional tutors in a one-on-one setting. We help you connect with in-home and online tutoring that offers flexible scheduling and your choice of locations.
How can a Math tutor help you?
One of the most fundamental subjects of any students' school curriculum is math. Your student will have gradually been introduced to the subject from their beginning years, first recognizing numbers, and eventually moving up to multiplying and dividing. If this journey is proving to be a trying one for your student, then they may not be the biggest fan of math. However, that doesn't mean they should stop applying themselves. With the help of a tutor, your student can work on their math work with focused dedication. Varsity Tutors can help you discover a Phoenix, Arizona, math tutor for your student.

Math is such an important subject that the Arizona standardized exam, the AzMERIT, tests students on it each year. To do well on this exam, your student will be expected to progress through their math course well enough to move on to the next level of math. Without a solid understanding of the important mathematical concepts, this can be hard to do. A personal math tutor in Phoenix can work with your student to create a curriculum that is concentrated on nailing down these concepts. Each session, your student's tutor can come prepared with materials that focus on the areas of math that cause the most issues for your child.

Individual Phoenix math tutoring allows the tutor to pay attention to the way your student learns best. Your student's sessions can be focused on the learning style and approach that works best for them. This means that if your student needs visual illustrations of math problems, as opposed to just reading about them in a textbook or hearing a lecture, then they can receive this. Sometimes there are particular topics that are difficult for a student. This may just mean that the concept hasn't been explained in class in a way that makes sense to your student. A private tutor can go through a daily review with your child to make sure they are keeping up with the class. If any lessons haven't sunken in, then the tutor can go over the topics as many times as it takes to help your child wrap their mind around them.

The life of a student can be hectic, but finding time to meet with a tutor should always be easy. The Varsity Tutors educational directors can assist you in locating math tutoring in Phoenix, Arizona, for your student. Tutoring sessions can be held in person or face-to-face online at the location and time that works best for your schedule. Call us soon to begin searching for a math tutor for your student.
Recent Tutoring Session Reviews
"We discussed a new technique for solving word problems using ratios. We first reviewed how to identify and express ratios in word problems, then practiced finding the ratio to the whole using the ratio of the parts. We worked through several problems to practice this method."
"This session consisted of working on two review problem sets/quizzes given out by the student's teacher. Subjects included: the fundamental theorem of calculus trigonometric substitution, initial value problems, u substitution, and average function value. I am genuinely pleased with the student's progress - he has reached a point where he is able to handle nearly all the material we have covered so far - and faced with problems he is unsure of, he has methodical approach of trying different integration techniques until he finds the correct one."
"The student and I worked on multi-step equations today. I suggested that she do her scratch work on the side and keep the area below the equation clear for only the next step of the equation. I think this will help her teacher and me be better able to figure out how she is thinking through these problems."
"We focused on solving problems with rational exponents. We first went over the rules of indices and then we solved some of the problems that the student was given for homework. Throughout the session I realized that he had a problem with fractions and I went over the basic concepts with him."
"The student and I first worked on her math homework which involved finding the area and circumference of a circle. We reviewed on the different parts of a circle (diameter, radius, pi), and then proceeded to do at least ten practice problems. After that, we went over her homework on polyhedrons/3D shapes. She was very comfortable with counting vertices, edges and faces, and naming the shapes, so we moved on to her English paper where we reviewed and revised her paper on mythology."
"We went over her review packet for her test on logs, then we went through her homeworks and notes on logs. She's really getting the hang of expanding and simplifying logs, and solving equations that use logs. She feels confident for her test."
"We have progressed through to chapter 3 of the algebra test prep book we have been working through. She is very bright and understands most of the topics but psyches herself out. This is where I am helping her to feel more confident in her skills so that she doesn't lose points on a test because her nerves got in the way."
"We went over completing the square, factoring and graphing quadratic equations, as well as solved for the vertex and x and y intercepts. We also worked on some more inequality problems and graphing and shading the correct regions."
"The student and I reviewed for the exam. We did several problems sets until he got 100%. We then studied for his test on coordinate geometry (i.e. rotation, dilation, and translation of shapes)."
"This was more of a practice on taking the definite and indefinite integrals. We took a few problems out of the textbook and did them together. For each integral problem, I made sure that the student understood each step and I was happy to hear that he is getting something out of these tutoring sessions."
"During our first session, the student and I started on his bulky finals review packet. We stopped at rational functions and made a study sheet for graphing them, including intercepts, asymptotes, holes, and crossings."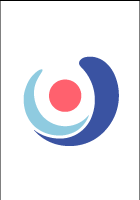 "Algebra II- We covered topics for an upcoming quiz. Practice problems included, geometric and arithmetic sequences, and sequence summation. We also spent some time reviewing some aspects of the GI System for Anatomy/Physiology"
Nearby Cities:
Mesa Math Tutoring
,
Chandler Math Tutoring
,
Glendale Math Tutoring
,
Peoria Math Tutoring
,
Surprise Math Tutoring
,
Avondale Math Tutoring
,
Goodyear Math Tutoring
,
Buckeye Math Tutoring
,
Maricopa Math Tutoring
,
El Mirage Math Tutoring
,
Tolleson Math Tutoring
,
Litchfield Park Math Tutoring
,
Youngtown Math Tutoring
,
Rio Verde Math Tutoring
,
Arizona Math Tutoring
Nearby Tutors:
Mesa Math Tutors
,
Chandler Math Tutors
,
Glendale Math Tutors
,
Peoria Math Tutors
,
Surprise Math Tutors
,
Avondale Math Tutors
,
Goodyear Math Tutors
,
Buckeye Math Tutors
,
Maricopa Math Tutors
,
El Mirage Math Tutors
,
Tolleson Math Tutors
,
Litchfield Park Math Tutors
,
Youngtown Math Tutors
,
Rio Verde Math Tutors
,
Arizona Math Tutors
Call us today to connect with a top
Math tutor in Phoenix, AZ
(480) 544-5222