Private In-Home and Online ISEE Tutoring in Phoenix, AZ
Receive personally tailored ISEE lessons from exceptional tutors in a one-on-one setting. We help you connect with in-home and online tutoring that offers flexible scheduling and your choice of locations.
100% Tutor Satisfaction Guarantee
At Varsity Tutors, we're committed to connecting you to top tutors capable of delivering an outstanding experience. That's why we provide a 100% tutor satisfaction guarantee.
How can a tutor help your child master the ISEE?
The ISEE, or the Independent School Entrance Exam, is a test that students take to help their chances at gaining admittance to independent elementary, middle, and high schools. This exam has three levels: lower, middle, and upper. These correlate with the grade the student will be going into. There are five sections on the exam, and it lasts for approximately three hours. Phoenix, AZ, ISEE tutoring can be a great option if your child struggles to prepare for exams. This exam covers math, reading, and writing, so if your child needs help in any or all of these areas, Varsity Tutors can help you find a tutor to assist in their exam preparation.

Phoenix ISEE tutors can help your student get ready for the exam by providing useful materials and practice tests. The verbal reasoning and reading comprehension sections are both multiple choice. The verbal reasoning section will test a student's ability to identify vocabulary and to complete sentences based on contextual clues. The reading comprehension section will challenge test-takers to identify themes, supporting ideas, organization, style, and other topics within a passage. Does your child have a difficult time finding ideas and picking out specific contextual information out of a passage of text? If so, their personal tutor can go over practice passages with them. They can thoroughly explain missed questions to your child and also give them tips for how to read efficiently on the day of the test. Your child may also need to focus on memorizing and strengthening their vocabulary, and if so, their tutor can plan sessions to focus on that task. There is also an essay portion in which your student will have to read a 6-700 word passage that they will need to analyze. Their ISEE tutor can help them by giving them practice essays similar to the one they will see on the test, scoring their essays, and working on ways to improve.
Top tutors from ASU and other respected universities serving the Phoenix metro area. 4.9/5.0 Satisfaction Rating*
Session Summaries by ISEE Tutors
"I created a word review game set and he did well. Then we reviewed each of the strategies for each part of the test. Then I had the student complete some questions from practice test. He did the synonyms and sentence completion (10 questions each), he did well and only missed 3 of the synonyms and 1 of the sentence completions. Then he did math assessment section and got all 12 questions correct. Then the student did a reading comprehension sample set and only missed 1-2 questions. Lastly, he did some questions in the review book on page 373. We reviewed the answers and he decided he wanted a little more help with fractions and practice with positive and negative number multiplication and division. We completed the overall test strategies and during next session short review we will discuss what to expect on test day."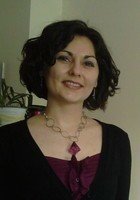 "The girls took their final ISEE practice test with me. Each has one section that are "trouble areas", but the other four sessions are above average. I think with a last little bit of review they will do wonderfully on their tests next week."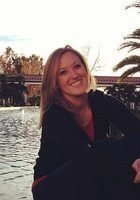 "During this session, I administered the reading comprehension and math achievement sections of the practice exam to the student. For the reading comprehension section he didn't miss any of the questions. He was just on time with the timing. For the math achievement section, he was able to complete all the problems in the given time. We also had the time to be able to administer another practice math reasoning from his practice book - which he was able to complete within the time allotted. We will go over this during the next session. "