Philly.com readers voted us "2015 Best Tutors". Top tutors from Penn/Haverford.
Award-Winning Private Spanish Tutoring in Philadelphia, PA
One-on-one, personalized tutoring
Private In-Home and Online Spanish Tutoring in Philadelphia, PA
Receive personally tailored Spanish lessons from exceptional tutors in a one-on-one setting. We help you connect with in-home and online tutoring that offers flexible scheduling and your choice of locations.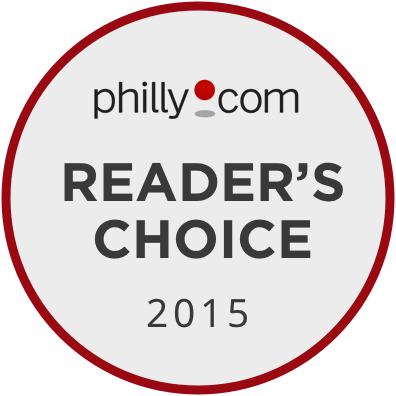 How can Spanish tutoring help you succeed?
Shaped by Latin, Arabic, and English, the Spanish language has a rich history that spans centuries. It is spoken by over 500 million people, and it is the official language of 22 countries. The United States is home to about 40 million native Spanish speakers, and the U.S. is projected to become the largest Spanish-speaking country in the world by 2050. In addition to fulfilling your Spanish language academic goals, learning to speak Spanish is practical for business and professional purposes. Mastering any language is inherently difficult, and many students struggle with learning it in a classroom or by themselves. Both methods lack the care and personal attention required to become proficient in a new language, and constantly memorizing new material may be absolutely overwhelming. Having another person to practice your Spanish with may do so much for your learning, especially when that person is familiar with and fluent in the language.

Call Varsity Tutors today to find professional Spanish tutors in Philadelphia to try to help you develop a study plan that is customized to your skills, abilities, and learning style. Learning a new language is exciting, and these tutors may try to help you get the most out of your education as possible.
Philly.com readers voted us "2015 Best Tutors". Top tutors from Penn/Haverford.
Recent Tutoring Session Reviews
"Great Lesson today! The student and I worked on conversation, reading, listening and rehearsed for his upcoming oral presentation. He continues to improve his comprehension of the language and is making progress towards filling in previous language gaps. "
"Learned the 3 verb endings in Spanish (-ar, -er, -ir) and how to conjugate each verb depending on the personal pronoun, applied the new verbs by creating sentences that reviewed the uses of interrogative words. Conjugated two "boot" verbs (querer, jugar), otherwise known as stem-changing verbs, and concluded with 'ir.'"