Philly.com readers voted us "2015 Best Tutors". Top tutors from Penn/Haverford.
Award-Winning Private Latin Tutoring in Philadelphia, PA
One-on-one, personalized tutoring
Private In-Home and Online Latin Tutoring in Philadelphia, PA
Receive personally tailored Latin lessons from exceptional tutors in a one-on-one setting. We help you connect with in-home and online tutoring that offers flexible scheduling and your choice of locations.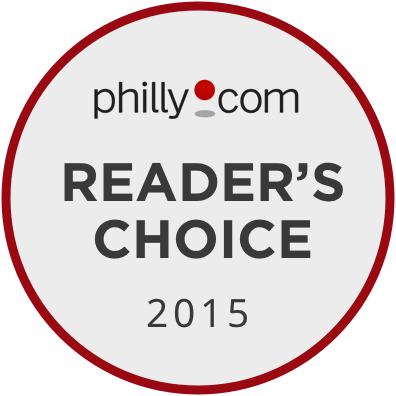 How can a Latin tutor help you?
When you decided to study Latin, you were likely excited to learn the language that over 40 current world languages are now based on. However, once you started studying, it may have become more difficult to learn than you thought it would be. Don't give up on your dream of understanding the Latin language, because Varsity Tutors is happy to try to help you find an independent Latin tutor in Philadelphia, PA. No matter how challenging you find your Latin course, your tutor may potentially help to try to help you succeed.

Our educational directors may find an expert Latin tutor in Philadelphia who may design a study plan that focuses on your specific needs. Whether you were performing well in your class and then ran into trouble when faced with conjugating verbs or deciphering between passive and active voice, or you found the class a struggle from the first lesson, an experienced tutor may try to help you learn the language spoken in the Ancient Roman Empire.
Philly.com readers voted us "2015 Best Tutors". Top tutors from Penn/Haverford.
Recent Tutoring Session Reviews
"Today we did some final review for the student's Latin exam. She had a few areas she was concerned about, which we reviewed. First, we went over some of the verbal system again, as she struggled with how to keep the distinction between the imperfect and perfect tenses clear. I tried to straighten up some of the misconceptions she had there, and we reviewed the different forms and went over how all the tenses relate to one another, both in terms of form and meaning. After this, we took a look at pronominal adjectives, which are mostly like other adjectives, but have a few forms that instead correspond to pronouns. Again here we reviewed the basic concept, and I pointed out that all the pronominal adjectives have somewhat related meanings, as opposed to any old adjective off the street."
"Reviewed one of her recent tests. Reviewed interrogative adjectives and pronouns, translation, verb forms, and the dative of possession. She simply needs to study consistently and occasionally have some things explained to her."