Philly.com readers voted us "2015 Best Tutors". Top tutors from Penn/Haverford.
Award-Winning Private German Tutoring in Philadelphia, PA
One-on-one, personalized tutoring
Private In-Home and Online German Tutoring in Philadelphia, PA
Receive personally tailored German lessons from exceptional tutors in a one-on-one setting. We help you connect with in-home and online tutoring that offers flexible scheduling and your choice of locations.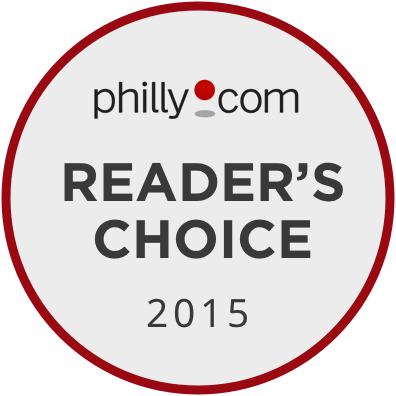 How can German tutoring help you succeed?
Learning a second language is fun and exciting, but it can also be stressful and confusing. If you find the latter to be more and more common for you, it may be time to consider a private tutor. A tutor can work with you at a place and time that works best for you. Varsity Tutors can help you connect with a German tutor in Philadelphia, Pennsylvania, who can even work with you online.

You can receive individual attention from a Philadelphia, Pennsylvania, German tutor. They can help you work towards overcoming the obstacles you may be encountering with your German studies. Your lessons can be personalized to your unique learning needs. For example, does reading and writing in German come very easy to you but speaking the language prove to be a challenge? If this is the case, then you and your tutor can focus your energies on the spoken language. You can work together to devise a custom-made study plan targeting the areas that you need the most help with. Because you and your learning needs are the focus of the session, your tutor can teach you the areas you need help with and in a way that you learn best. For example, you may find you improve your comprehension of the language by having conversations with your tutor in German, hearing them speak, and receiving pronunciation and accent help from them as you speak. On the other hand, you may find you learn vocabulary better by watching a video in German with subtitles. Whichever style of learning you find works best for your particular needs, your tutor can deliver.
Philly.com readers voted us "2015 Best Tutors". Top tutors from Penn/Haverford.
Recent Tutoring Session Reviews
"The student and I had our last session, and we reviewed a number of topics as she prepared for her chemistry final. We went over her old tests primarily, including molality/mass percent/mole percent, thermodynamics, and various loose ends. "
"On Saturday with the student we worked on the Vocab section of the SAT, and discussed the essay. We went through a list of the most common Latin/Greek root words, which can be very helpful with the Sentence Completion section. We discussed strategies for the two-blank questions, and when to guess/when to leave a question blank. For the essay, I explained the difference between the SAT and ACT Writing- how the prompts differ, and how the brainstorming/outlining for the SAT essay is much more critical (and often, more difficult). We went through about 5 sample prompts, and tried to come up with the type of examples for each of them that the SAT is looking for. We also talked about the importance of basic writing elements like transitions, a clear thesis, and a conclusion- and how these are more important than over-stressing about spelling/using big vocab words. "