Philly.com readers voted us "2015 Best Tutors". Top tutors from Penn/Haverford.
Award-Winning Private Elementary Math Tutoring in Philadelphia, PA
One-on-one, personalized tutoring
Private In-Home and Online Elementary Math Tutoring in Philadelphia, PA
Receive personally tailored Elementary Math lessons from exceptional tutors in a one-on-one setting. We help you connect with in-home and online tutoring that offers flexible scheduling and your choice of locations.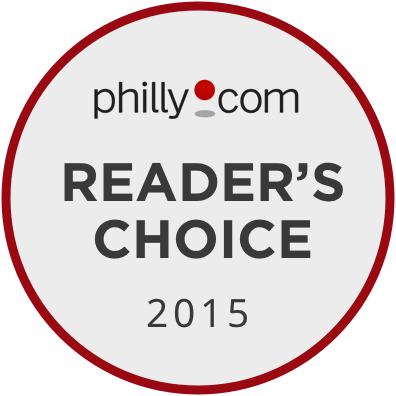 How can a Elementary Math tutor help you?
Elementary math will form the building blocks for your child's math curriculum throughout their years of education. Without mastering these foundational concepts, future math courses could cause your student issues. With no knowledge of their multiplication facts, algebra may be unreachable, and geometry could be virtually impossible. Elementary math is an essential skill that your child will need to know, so why not get them some supplementary assistance in this area? Varsity Tutors can help you find a Philadelphia, Pennsylvania, elementary math tutor who could help your child pursue success in this course.

Elementary math introduces students to the concepts of numbers and their relations to one another. Learning to manipulate numbers through addition and other equations can be an exciting or cumbersome process for a student. While number patterns and measurements may come easily to some students, for others, it isn't a concept that clicks easily. Simply identifying even and odd numbers or learning about place value can cause many students to become confused. However, when a student works with private elementary math tutoring in Philadelphia, they can be taught in a style that complements the way they learn. Every student absorbs information differently, so if only one form of instruction can be used, the student may be less likely to understand. Your student's private tutor can work with them to find the method that is effective for them to understand the concepts.
Philly.com readers voted us "2015 Best Tutors". Top tutors from Penn/Haverford.
Recent Tutoring Session Reviews
"The first student wanted to know about fractions, so I explained my fraction pieces and gave some examples. Then we continued our work with 1 more (after) and 1 less (before), counting by 2s, and patterns. The second student worked on place value to the millions, adding money, estimating, multi-digit addition, subtraction and multiplication, basic multiplication facts, problem solving with a map, and mental math."
"Today's session went by smoothly. We completed the student's reading assignments; she has shown some improvement in her reading skill. However, she does need to build a little more confidence in attempting words. She has a habit of inserting letters to make other blended sounds. Afterward, we focused on subtraction and addition using flashcards and creating a game to help with her mental math. She had a little trouble understanding how to write the number sentence, so we will continue to focus on that next week. The remainder of the session was writing practice. Her writing is slowly improving. Next week, we will finish up practicing upper case letters and move onto lower case letters."