Call Now to Set Up Tutoring:
(512) 299-3388
Private In-Home and Online Reading Tutoring in Pflugerville, TX
Receive personally tailored Reading lessons from exceptional tutors in a one-on-one setting. We help you connect with in-home and online tutoring that offers flexible scheduling and your choice of locations.
How can a Reading tutor help you?
Possessing the ability to read well is vital to one's success. This is true both in the educational process, in the workforce, and in one's personal life. That's one of the reasons why reading is taught to students at such an early age. In the state of Texas, students are tested on their reading abilities by the state mandated STAAR (State of Texas Assessment of Academic Readiness) exam. However, some students progress at a slower rate than others do with their reading. If your child is currently struggling with their reading course, or is getting ready to take their STAAR exam, one great way to get them some extra help is by signing them up to work with a private tutor. That's because an experienced reading tutor in Pflugerville, TX, that Varsity Tutors can match you with, can present them with multiple teaching approaches until they find the one that works best for them.
When you sign your kid up to work with a private tutor, they'll gain access to a professional educator who is an expert at teaching reading. That access means that they'll always have someone available to answer their questions, which can be a huge time-saver over struggling through their work themselves. Also, their tutor will provide them with individualized lesson plans that take only your child's weaknesses into account for maximum growth. All of this will take place in a calm and distraction-free environment, which your child's tutor will provide them to enhance their ability to focus on the lesson at-hand. All of these factors contribute to what makes working with a private tutor such a uniquely rewarding addition to the educational process. Working one-on-one with a reading tutor in Pflugerville is an extremely beneficial and effective way for your child to make progress, so call us today.
Another great part about working with a private tutor is the flexible nature of their schedules. Call our directors to find your child a reading tutor in Pflugerville who can accommodate both your scheduling needs. You can even set up an online learning session between your child and their tutor by using our live learning platform. This level of flexibility really keeps you in control of your child's education.
Varsity Tutors could help you connect with an experienced reading tutor in Pflugerville, TX, who could help your child gain the tools they need to reach their full potential in the field of reading. If that sounds helpful to you, call us today and get your child started now.
Recent Tutoring Session Reviews
"At this session the student and I discussed the section of The Name of This Book is Secret in which Cass is caught by Ms. Mauvais. We discussed whether Ms. Mauvais was actually being nice to Cass or really had other intentions, and what those might be (distracting her, tricking her into giving away secrets), and whether sometimes people offer something that seems to help someone else but really harms them. (The student gave an example of fake eyelashes that pull of one's real eyelashes!) I asked her to give reasons why she had certain thoughts about the book."
"The first student and I read from her new library books and reviewed "oo" and "ou" sounds. She needs a bit more practice with these combined vowel sounds but she has been doing a great job listening and practicing! The second student and I spent half the session working on word problems and half reading -- she is excelling at long multiplication and rapidly improving with long division!"
"This session focused on reading development for the student. The student and I finished reading the 1st chapter of the novel Divergent. Over the course of this session, the student was allowed to pause and get definitions and explanations about words and concepts contained within the novel. We also covered basic themes pertaining to the novel: Power, love, courage etc. When she was ready, the student continued reading the novel with clarification from the tutor. The student generally persisted with the reading and remained positive when struggling with difficult words. At the conclusion of this session, I met briefly with Dad to check-in. At this juncture, Dad seems content with the developments of her sessions."
"I reviewed words with the student today. We broke up several words into parts to make it easier to read. I taught him to look for small words he knows within the larger word which will help him read. Next we read a two short stories then answered comprehension questions for each. He did very well and needed little guidance. We also worked on Reading comprehension in his own Reading workbook. Last, I read groups of words that have the same endings and had him identify the endings. For example, I would say, "light, fight, sight." He would then write down the ending "---ight.""
"Today we did informal introductions and played a "Get to Know You" game. We then worked on an informal Reading attitude survey and shared reading from a favorite book. The student read-aloud in turns of a rhyming book and then she worked on a fill-in-the-blank worksheet. For math we had an addition/subtraction sheet with simple instructions to read."
"We covered the student's homework passage from school which was on reading comprehension. The new unit is on nonfiction. I downloaded the curriculum to get an idea of the 4th grade order of the year. I brought a reading comp dice game to play with another passage. I also covered vocab. I showed some strategies to use to help when finding answers to the questions while also finding out what they use in school so they can be combined in class. The student was receptive to the materials I brought. Before I left, I did find out some of his interests so that I could find some stories or passages that could reflect the interests indicated. I believe we were off to a great start."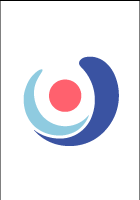 Nearby Cities:
Thousand Oaks Reading Tutoring
,
Windcrest Reading Tutoring
,
Hollywood Park Reading Tutoring
,
Helotes Reading Tutoring
,
Leon Valley Reading Tutoring
,
Alamo Heights Reading Tutoring
,
Kirby Reading Tutoring
,
Converse Reading Tutoring
,
Scenic Oaks Reading Tutoring
,
Universal City Reading Tutoring
,
Schertz Reading Tutoring
,
San Antonio Reading Tutoring
,
Boerne Reading Tutoring
,
Fair Oaks Ranch Reading Tutoring
,
Bulverde Reading Tutoring
Nearby Tutors:
Thousand Oaks Reading Tutors
,
Windcrest Reading Tutors
,
Hollywood Park Reading Tutors
,
Helotes Reading Tutors
,
Leon Valley Reading Tutors
,
Alamo Heights Reading Tutors
,
Kirby Reading Tutors
,
Converse Reading Tutors
,
Scenic Oaks Reading Tutors
,
Universal City Reading Tutors
,
Schertz Reading Tutors
,
San Antonio Reading Tutors
,
Boerne Reading Tutors
,
Fair Oaks Ranch Reading Tutors
,
Bulverde Reading Tutors
Call us today to connect with a top
Reading tutor in Pflugerville, TX
(512) 299-3388