Call Now to Set Up Tutoring:
(512) 299-3388
Private In-Home and Online Calculus Tutoring in Pflugerville, TX
Receive personally tailored Calculus lessons from exceptional tutors in a one-on-one setting. We help you connect with in-home and online tutoring that offers flexible scheduling and your choice of locations.
Recent Tutoring Session Reviews
"When we switched back to instructor-led examples, we compared them to previous problems. She can explain the procedures to me and we ended the session by writing out an index of terms, so she can always make sure she knows the terms."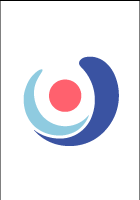 "We continued going over the student's old tests and answering any questions he had to help review for his Final Exam tomorrow. He seemed to be fairly confident that he would do well on the exam tomorrow. We covered as much as we could in the time we had."
"The student and I spent the session working on the algebra portion of the practice test from his college. A lot of the material seemed new but he seemed to catch on quick. The concepts we covered were area, evaluating expressions, information about linear functions, simplifying expression based on exponent rules, and solving equations. The student made simple mistakes such as forgetting negative signs. We will continue to work on these concepts in our next sessions."
"Today we covered finding x and y intercepts of a line from both equations and graphs. Then we worked on graphing lines, and finding slope. We discussed strategies for reading math text books and setting goals of work to be done by next session."
"We reviewed adding, subtracting, multiplying and dividing fractions and mixed numbers. She made a few small mistakes, but was able to spot and correct them when I asked her to review her work. We also reviewed PEMDAS and adding and subtracting negative numbers. We went over select problems from her summer homework that she will be completing this week to go over at our next session. We will also be going over percents next time."
"We covered the entire chapter on logarithms, exponents and natural logs. This was a new concept for the student but she mastered it quickly. I left her a good amount of homework problems to practice her new skills independently. We have two chapters left to cover of the textbook."
"Went over some problems assigned since last time, and reviewed formulas for solving them. Covered standard forms of linear equations (slope intercept, standard form). Solved for equations of lines given slope, y-intercept, one point, two points, etc. Reviewed concepts of parallel and perpendicular lines and how to determine if they meet that criteria."
"We went through the last topic of the module, which was hyperbolic trigonometric functions. Fortunately, we were able to finish this on time including all the practice problems involved at the back of the section. It is clear now that after few weeks of practice and going over concepts thoroughly, that the student is now starting to grasp the subject material and the concepts related to differentiation."
"Today he and I continued going over a couple of difficult derivative problems from his class. I emphasized how important knowing the definition of finding the derivative of composite functions and the definition of the chain rule was, and he seemed to follow very well with it all. He says he will continue practicing more problems and get back to me tomorrow. We are meeting a couple more times this week to keep preparing for his upcoming test, so we will continue with the practice!"
"We went through derivatives, the product rule, quotient rule and chain rule. She still struggles with exponent rules and trigonometric functions, though grasped the concept of differentiation very quickly. I left her with a table of the usual derivatives to memorize."
"We spent the entire time working on related rates. She understood it by the time were done reviewing the concepts. She was going to work on the rest of the problems after we met and come back with questions for me when we meet today."
"In this session we reviewed derivative rules including power, exponential, product, and quotient. In addition to straight application, we went over simplifying functions to get them in the right form to apply one of these rules and applying the rules when functions are given as graphs or tables. I gave the student some worksheets for additional practice."
Nearby Cities:
Thousand Oaks Calculus Tutoring
,
Windcrest Calculus Tutoring
,
Hollywood Park Calculus Tutoring
,
Helotes Calculus Tutoring
,
Leon Valley Calculus Tutoring
,
Alamo Heights Calculus Tutoring
,
Kirby Calculus Tutoring
,
Converse Calculus Tutoring
,
Scenic Oaks Calculus Tutoring
,
Universal City Calculus Tutoring
,
Schertz Calculus Tutoring
,
San Antonio Calculus Tutoring
,
Boerne Calculus Tutoring
,
Fair Oaks Ranch Calculus Tutoring
,
Bulverde Calculus Tutoring
Nearby Tutors:
Thousand Oaks Calculus Tutors
,
Windcrest Calculus Tutors
,
Hollywood Park Calculus Tutors
,
Helotes Calculus Tutors
,
Leon Valley Calculus Tutors
,
Alamo Heights Calculus Tutors
,
Kirby Calculus Tutors
,
Converse Calculus Tutors
,
Scenic Oaks Calculus Tutors
,
Universal City Calculus Tutors
,
Schertz Calculus Tutors
,
San Antonio Calculus Tutors
,
Boerne Calculus Tutors
,
Fair Oaks Ranch Calculus Tutors
,
Bulverde Calculus Tutors
Call us today to connect with a top
Calculus tutor in Pflugerville, TX
(512) 299-3388