We are open Saturday and Sunday!
Call Now to Set Up Tutoring:
(502) 354-4657
Private In-Home and Online Statistics Tutoring in Pewee Valley, KY
Receive personally tailored Statistics lessons from exceptional tutors in a one-on-one setting. We help you connect with in-home and online tutoring that offers flexible scheduling and your choice of locations.
Recent Tutoring Session Reviews
"The student worked hard on trig for the session, requiring only a little direction at the beginning to refresh his memory of the process. He just needs to continue to practice the processes outside of class. We also worked on a little English."
"The student worked on adding and subtracting decimals. While he is confident in this area of math, one of the review questions later in the work dealt with unknown quantities. This is difficult for him. We will continue to work through these types of multi-step problems. He was able to handle the work well and asked thought-out questions that assisted him with the work."
"The student worked on different skills tonight. The roots that we practiced were the first 5 roots, including ac/acr, ad/at, amb, ben/bene, and chron. He was able to remember some of these from working on them earlier, and learned how to apply the sentence structure and root meaning. He is going to work on the vocabulary definitions outside of the session.

For math, he did well with rounding and choosing the correct expression. He struggled with elapsed time, age difference, and adding measurement. We are going to keep working through these types of skills in different topics. The focus of the questions were on "How to add.""
"The student worked on evaluating algebraic (variable) equations using her homework problems and additional tutor-created equations. She also practiced her spelling words by filling in reading comprehension sentences, writing them in a story, proofreading, and sorting them. She completed all assigned tasks without issue."
"The student worked on her homework assignment involving combining polynomial fractions, adding, subtracting, multiplying, and dividing. She was upbeat and focused. She had issues with finding the common denominator and LCM, so I showed her how to do it, and she grasped the concept quickly. I also gave her a couple of my own problems to do, which she did wonderfully, and obtained the correct answer. She feels quite confident with the material now."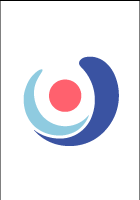 "The student worked on her math homework. She had worksheets covering commutative, associative, and identity properties, which she had already started on. We talked about what the properties mean, and she finished the problems.

I talked to her about using her planner every day for each class. I want her to become accustomed to writing in it as a matter of habit."
Nearby Cities:
Louisville Statistics Tutoring
,
Cincinnati Statistics Tutoring
,
Greenwood Statistics Tutoring
,
Fairfield Statistics Tutoring
,
Jeffersontown Statistics Tutoring
,
Mount Washington Statistics Tutoring
,
Mooresville Statistics Tutoring
,
Lyndon Statistics Tutoring
,
Reading Statistics Tutoring
,
Shepherdsville Statistics Tutoring
,
Middletown Statistics Tutoring
,
Prospect Statistics Tutoring
,
Corydon Statistics Tutoring
,
Buckner Statistics Tutoring
,
Borden Statistics Tutoring
Nearby Tutors:
Louisville Statistics Tutors
,
Cincinnati Statistics Tutors
,
Greenwood Statistics Tutors
,
Fairfield Statistics Tutors
,
Jeffersontown Statistics Tutors
,
Mount Washington Statistics Tutors
,
Mooresville Statistics Tutors
,
Lyndon Statistics Tutors
,
Reading Statistics Tutors
,
Shepherdsville Statistics Tutors
,
Middletown Statistics Tutors
,
Prospect Statistics Tutors
,
Corydon Statistics Tutors
,
Buckner Statistics Tutors
,
Borden Statistics Tutors
Call us today to connect with a top
Statistics tutor in Pewee Valley, KY
(502) 354-4657