Call Now to Set Up Tutoring:
(505) 322-6893
Private In-Home and Online Calculus Tutoring in Peralta, NM
Receive personally tailored Calculus lessons from exceptional tutors in a one-on-one setting. We help you connect with in-home and online tutoring that offers flexible scheduling and your choice of locations.
Recent Tutoring Session Reviews
"This session was dedicated to unpacking the student's next big Calculus project - a function that described temperature as a function of x, y, zip, and time. We only got as far as part 1 of the prompt, where the partial derivative with respect to time was directly related to the sum of the second partials with respect to x, y, and z. Lots of Calculus practice along the way!"
"This session was spent learning about the chain rule, and how to go about differentiating composite functions. The basics were learned through problems from the textbook, while more advanced examples that included multi-step composite functions with examples that integrated the product and quotient rule from the previous session were also covered afterward under my instruction. The last bit of the lesson aimed to get the student familiar with implicit differentiation, which he'll soon be covering in class."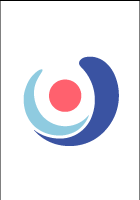 "This session was structured the same as all of our sessions, in that we spent nearly the whole time going through her homework together. She has a difficult time explaining her reasoning and would rather just have me do it, which is especially difficult, since that's what I've done several times already for her. Many of the questions used the same formulas we've been working on for several weeks. I noticed she attempted several questions and got some of them right, but, when I asked, I discovered that she did not get them right on the first try. She has a test this week, and it is on paper, meaning she won't have multiple attempts. She has a study guide that she has yet to look at. She doesn't seem concerned. We have one more session before her test. I will have to talk her through it without doing anything, to make sure she knows how to do it on her own."
"This summary is actually for 2 sessions (it will not let me do this for 1 hour sessions). In the first session, we essentially just went over definitions, as he was not very sure about the conceptual background that was motivating the work he was doing in class. He definitely seems to get the material more through examples than strict definitions. During our second session, we went through some practice problems based on what we had done last time and reviewed concepts from his last class. I told him to go ahead and attempt some of the problems his professor assigned (the professor does not actually grade these), and we would go over them next time and see what concepts he is still having trouble with."
"This was my first appointment with the student. I'll be setting up weekly, recurring appointments to meet with her in the future. We reviewed various definitions of the derivative and worked through a few practice problems. We also talked about what the second derivative is, and how position, velocity, and acceleration are related to these ideas. The student has an exam, so we will hopefully be able to cover material for the exam this week."
"This was our first meeting. The student showed me that her teacher gives her a large packet through which they work that contains examples and their homework problems. They were working on a review of precalculus and algebra topics. She had made note of which problems were giving her trouble (using tangent lines to a circle and distance formula to find missing information, solving quadratic and higher-order inequalities, logarithmic equations, simplifying difference quotients and other complex rational expressions, using exponent rules to simplify complex expressions, solving equations with square roots). She showed strong arithmetic and algebra skills and a strong sense of perseverance, all of which are necessary for success in calculus."
Nearby Cities:
Albuquerque Calculus Tutoring
,
Rio Rancho Calculus Tutoring
,
Los Lunas Calculus Tutoring
,
Corrales Calculus Tutoring
,
Bosque Farms Calculus Tutoring
,
Bernalillo County Calculus Tutoring
,
Albuquerque International Sunport Calculus Tutoring
,
Edgewood Calculus Tutoring
,
North Campus Calculus Tutoring
,
Tijeras Calculus Tutoring
,
South Valley Calculus Tutoring
,
Placitas Calculus Tutoring
,
The University of New Mexico Calculus Tutoring
,
Kirtland Air Force Base Calculus Tutoring
,
New Mexico Calculus Tutoring
Nearby Tutors:
Albuquerque Calculus Tutors
,
Rio Rancho Calculus Tutors
,
Los Lunas Calculus Tutors
,
Corrales Calculus Tutors
,
Bosque Farms Calculus Tutors
,
Bernalillo County Calculus Tutors
,
Albuquerque International Sunport Calculus Tutors
,
Edgewood Calculus Tutors
,
North Campus Calculus Tutors
,
Tijeras Calculus Tutors
,
South Valley Calculus Tutors
,
Placitas Calculus Tutors
,
The University of New Mexico Calculus Tutors
,
Kirtland Air Force Base Calculus Tutors
,
New Mexico Calculus Tutors
Call us today to connect with a top
Calculus tutor in Peralta, NM
(505) 322-6893