Call Now to Set Up Tutoring:
(832) 748-1733
Private In-Home and Online Computer Science Tutoring in Pearland, TX
Receive personally tailored Computer Science lessons from exceptional tutors in a one-on-one setting. We help you connect with in-home and online tutoring that offers flexible scheduling and your choice of locations.
Recent Tutoring Session Reviews
"We continued working on the student's 'bank' program. He was having a little bit of trouble with reading in data and creating a hash of the information. It turned out that the 'number' he was trying to read in was 10 digits long, and anything over 8.3 trillion created an overflow of data and could not be stored in an int. Instead, we just read this number in as a string because we never needed to alter the number mathematically."
"Today, the student only needed some help going through a lab that was due. He did all the work on his own, guided by me only on small points. Clearly, his skills are developing. He needs some more work with 2D arrays, and it seems that his professor is not the clearest in teaching this. We worked through this content a bit more. We also implemented a recursive implementation of a combinations calculator. "
"We continued to debug and add code to the student's program. We got everything working. He didn't struggle on anything. We worked well together. He found a bug in his code on his own, which was very satisfying. We will wait now to see the grade he gets on his project. I will be very surprised if it isn't an A. He was very happy to get his program working prior to submitting it."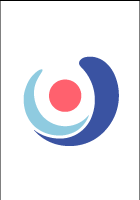 "We covered stacks and classes. The student still struggles with functions a bit such as why we should use void or string or int when declaring the function. The student had a good attitude, and I left him with a separate version of the code that I had made and commented ahead of time so that he could review if needed. He definitely has a much better grasp on stacks, which is a big win for this session."
"We covered the concept of linked list and went through some coding exercises related to the homework assignment. The student is sharp and right to the point, he is eager to learn, and pretty hands on. We will set up more sessions down the path, and it's a pleasure working with him."
"We worked on methods and some more work on arrays today. We will continue with creating some more methods and working with parameters. The student understands the fundamentals behind methods, and we will work on them some more, as well with arrays. Overall, I believe he is following along well, and I hope to continue on with classes and some recursion."
Nearby Cities:
Sugar Land Computer Science Tutoring
,
League City Computer Science Tutoring
,
Texas City Computer Science Tutoring
,
Friendswood Computer Science Tutoring
,
Rosenberg Computer Science Tutoring
,
Alvin Computer Science Tutoring
,
Angleton Computer Science Tutoring
,
Dickinson Computer Science Tutoring
,
La Marque Computer Science Tutoring
,
Richmond Computer Science Tutoring
,
Seabrook Computer Science Tutoring
,
Webster Computer Science Tutoring
,
Santa Fe Computer Science Tutoring
,
Hitchcock Computer Science Tutoring
,
Manvel Computer Science Tutoring
Nearby Tutors:
Sugar Land Computer Science Tutors
,
League City Computer Science Tutors
,
Texas City Computer Science Tutors
,
Friendswood Computer Science Tutors
,
Rosenberg Computer Science Tutors
,
Alvin Computer Science Tutors
,
Angleton Computer Science Tutors
,
Dickinson Computer Science Tutors
,
La Marque Computer Science Tutors
,
Richmond Computer Science Tutors
,
Seabrook Computer Science Tutors
,
Webster Computer Science Tutors
,
Santa Fe Computer Science Tutors
,
Hitchcock Computer Science Tutors
,
Manvel Computer Science Tutors
Call us today to connect with a top
Computer Science tutor in Pearland, TX
(832) 748-1733