Call Now to Set Up Tutoring:
(404) 704-6763
Private In-Home and Online ASPIRE Tutoring in Peachtree City, GA
Receive personally tailored ASPIRE lessons from exceptional tutors in a one-on-one setting. We help you connect with in-home and online tutoring that offers flexible scheduling and your choice of locations.
Recent Tutoring Session Reviews
"The student and I reviewed a sample Series 6 exam, as he will be taking the test again in about 30 days. Overall, he did well, but does not work in all areas in the total comprehension area. Simply put, I want him to really understand areas like bonds, compliance, mutual funds, stocks, etc. I thought today's session gave me a great understanding of how I can help him going forward, and the best way to help him understand the concepts going forward so he can pass the Series 6 exam. Our next session will ideally include 50 questions that I will customize to see how much progress he has made."
"First student: Block Design: review, excellent. Picture Memory: #s 1-10, scored 8 out of 10 correct, this is a great improvement from before. Vocabulary pages 85-89: Cleaning, Clothing, Communication, Eating - all great. She worked hard, I'm proud. Second student: Block Design: review, excellent. Picture Memory: #s 1-10, scored 10 out of 10 correct, this is a great improvement from before. Vocabulary pages 78-89: Animals, Animal-Related, Art, The Body, Cleaning, Clothing, Communication, Eating - all great. He did really well with this section, I was happily surprised with his knowledge of words and pictures! He worked hard, I'm very proud."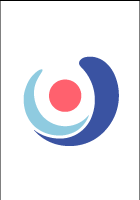 "We went through another practice test that the student completed this past week to make sure she understood all the right and wrong answers."
"HW review. Math and writing section drill. Good progress on all sections. Needs to practice skills taught a bit more."
"Studied test taking strategies and discussed practice test questions related to quantitative reasoning on the ISEE practice exam."
"Went over pre-algebra topics like decimals, percents, ratios, proportions, median, mode, range, scientific notation, fractions. Reviewed outline for paper on Alzheimer's article."
"Today we focused on vocabulary. We studied stems and applied them to the vocabulary section. We ended the session with geometry practice."
"Today we worked on ACT Math, mostly geometry and pre-calculus problems. We then moved onto science. We looked at reading graphs, and taking notes while working problems. Next, we went over SAT essay structure, outlines, and finished with SAT geometry."
"We continued drilling multiplication, focusing on the need for memorization. Had to refresh her on "turning the question around" for writing practice. The main focus of writing exercises continues to be getting her to respond fully to writing prompts without additional prompting by the instructor."
"In this first session, I helped both students study for the SAT exam. I worked with the first student for an hour, and then worked with the second student for an hour. I started each session explaining the test format to them and giving them basic testing tips when taking the test. Because the verbal part of the test is all analogies, I then worked with each student, on teaching them what an analogy is, and how to solve an analogy and come up with sentences using the words in the analogy to help solve the analogy. I walked each student through different types of them, and then they each completed a set of practice problems of analogies at their grade level. After they completed their analogies, I had them review their answers to me, explaining how they arrived at their answers and helping them review any ones that were incorrect. Next, I worked with each student individually on the math portion of the test. Because all of the math problems involve quantitative comparisons, I started off by explaining the format to each student and how to approach these problems. I also showed them sample problems so they could be familiar with how a question on the test will look. With the first student, I had him solve grade-level appropriate math problems that involved ordering numbers, extended form and comparing numerical values. With the second student, we worked on simplifying and comparing fractions."
"In our first session, this student and I went through problems in each section of the exam, after I explained to him what the exam would generally entail. He had not yet had a chance to look at the practice test. We went through about ten of the math problems, all of the grammar questions, and two of the reading comprehension passages. He has a good handle on all of the sections. He said he was shaky on grammar, but he answered those questions with no problem and generally has a good grasp on grammar from his reading. His basic arithmetic skills are also solid, but he seemed to have some trouble with the more complex, logic-based math questions, so I anticipate that we will have to focus more on those. I am also introducing test-taking strategies as we complete the practice test, such as how to look for both the main idea and the keys to answering the questions in the reading comprehension, and how to use the answer choices to complete a math problem. I asked him to take a second look at one of the math questions he had trouble with before our session tomorrow."
"We reviewed percent changes, ratios, and algebraic skills, and completed several example problems in each subject."
Nearby Cities:
Alpharetta ASPIRE Tutoring
,
Johns Creek ASPIRE Tutoring
,
Duluth ASPIRE Tutoring
,
Marietta ASPIRE Tutoring
,
Dunwoody ASPIRE Tutoring
,
Norcross ASPIRE Tutoring
,
Sandy Springs ASPIRE Tutoring
,
Decatur ASPIRE Tutoring
,
Roswell ASPIRE Tutoring
,
Lawrenceville ASPIRE Tutoring
,
Athens ASPIRE Tutoring
,
Atlanta ASPIRE Tutoring
,
Smyrna ASPIRE Tutoring
,
East Point ASPIRE Tutoring
,
Gainesville ASPIRE Tutoring
Nearby Tutors:
Alpharetta ASPIRE Tutors
,
Johns Creek ASPIRE Tutors
,
Duluth ASPIRE Tutors
,
Marietta ASPIRE Tutors
,
Dunwoody ASPIRE Tutors
,
Norcross ASPIRE Tutors
,
Sandy Springs ASPIRE Tutors
,
Decatur ASPIRE Tutors
,
Roswell ASPIRE Tutors
,
Lawrenceville ASPIRE Tutors
,
Athens ASPIRE Tutors
,
Atlanta ASPIRE Tutors
,
Smyrna ASPIRE Tutors
,
East Point ASPIRE Tutors
,
Gainesville ASPIRE Tutors
Call us today to connect with a top
ASPIRE tutor in Peachtree City, GA
(404) 704-6763