Call Now to Set Up Tutoring:
(617) 947-9800
Private In-Home and Online Accounting Tutoring in Peabody, MA
Receive personally tailored Accounting lessons from exceptional tutors in a one-on-one setting. We help you connect with in-home and online tutoring that offers flexible scheduling and your choice of locations.
How can a tutor assist you in conquering Accounting?
Accounting is more than just keeping a record of financial accounts. It can also involve organizing financial statements; maintaining a ledger; and analyzing the costs of operations, special projects, and products. If you are taking an accounting class as a part of your degree requirements, or you are taking the class because you are planning on becoming a certified accountant, you might consider working with a personal tutor so that you can stay on top of your studies. Varsity Tutors could help you find a skilled, independent tutor near Peabody, MA, who can guide you on the path toward accounting understanding.
We can find you an expert accounting tutor in Peabody who could help you optimize your study time and streamline your sessions. Working with an expert in the field of accounting will allow you to make sense of terms such as materiality, relevance, and liabilities. They will be able to offer you real-world experiences and examples that could make the information easier to comprehend and retain. Your tutor could help you understand your assignments and prepare for future exams. Working one-on-one will allow you to focus on any area that you feel you are struggling in, as well as ask as many questions as you need to fully comprehend the material. No matter what your individual needs are, we can find you an expert accounting tutor in Peabody who could help you rise to the top of your class.
Working with a tutor hand-selected for you and perfectly suited to match your personality will allow your individual learning style to be met during the lessons. Your tutor will be able to plan lessons that are engaging and efficient, and help you meet all of your accounting goals.
As sessions will take place in a relaxed environment of your choosing, you will be able to converse openly with your tutor. Your school and the Peabody Institute Library can both offer distraction-free environments for sessions to take place. If you prefer, you can also arrange to meet in the comfort of your own home. Alternatively, sessions can also take place through our face-to-face online learning platform if that is more convenient for you. Rest assured that a private accounting tutor in Peabody, MA, can give you an edge over other students when preparing for papers, projects, or exams and help you pursue success in your accounting class.
Recent Tutoring Session Reviews
"The student asked me to help her on Geometry for bench mark test tomorrow when we met. We worked on understanding theorems, definitions, arcs and angles, point of tangency, chord,and problems on finding inscribed quadrilateral angle. These she mastered well."
"We finished all recommended problems and revisited extra problems to help the student become as comfortable as possible with the material. I told him to focus on his strengths and make sure he knows what he knows."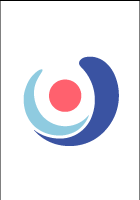 "The student spelled the first set of words correctly. Then he read a passage in the Encyclopedia Brown Boy Detective by Donald Sobol called "The Case of a Diamond Necklace". Brandon wrote a diary entry called "What I had for Breakfast Today"."
"Discussed exponent addition, summation, and simplification along with converting radicals to exponent form and finding a base integer of 3. Student has a much better grasp on solving and simplifying problem with complicated exponents."
"I began this session with the student by walking through several Logic Games to help refresh her memory regarding deductive reasoning. I then timed her on an entire Logic Games section.  We followed that by going over and correcting any questions she missed.  We ended the session by going over several "strengthening/weakening" Logical Reasoning questions."
"We had a great initial session, and our focus was on the completion of problems involving depreciation. He was able to complete several problems related to the calculation of two years' worth of depreciation under straight-line, double declining (200%) and 150% declining balance methods. In addition, we worked through a problem that required the use of MACRS and the calculation of amortization."
Nearby Cities:
Framingham Accounting Tutoring
,
Westminster Accounting Tutoring
,
Providence Accounting Tutoring
,
Worcester Accounting Tutoring
,
Nashua Accounting Tutoring
,
Warwick Accounting Tutoring
,
Cranston Accounting Tutoring
,
Woonsocket Accounting Tutoring
,
Leominster Accounting Tutoring
,
Fitchburg Accounting Tutoring
,
Marlborough Accounting Tutoring
,
Norwich Accounting Tutoring
,
Franklin Accounting Tutoring
,
New Hampshire Accounting Tutoring
,
Rhode Island Accounting Tutoring
Nearby Tutors:
Framingham Accounting Tutors
,
Westminster Accounting Tutors
,
Providence Accounting Tutors
,
Worcester Accounting Tutors
,
Nashua Accounting Tutors
,
Warwick Accounting Tutors
,
Cranston Accounting Tutors
,
Woonsocket Accounting Tutors
,
Leominster Accounting Tutors
,
Fitchburg Accounting Tutors
,
Marlborough Accounting Tutors
,
Norwich Accounting Tutors
,
Franklin Accounting Tutors
,
New Hampshire Accounting Tutors
,
Rhode Island Accounting Tutors
Call us today to connect with a top
Accounting tutor in Peabody, MA
(617) 947-9800