Call Now to Set Up Tutoring:
(310) 617-6847
Private In-Home and Online Latin Tutoring in Pasadena, CA
Receive personally tailored Latin lessons from exceptional tutors in a one-on-one setting. We help you connect with in-home and online tutoring that offers flexible scheduling and your choice of locations.
Recent Tutoring Session Reviews
"The students and I started correcting the Math sections on their Practice Test 2.  We got through the majority of the questions.  Occasionally I had them explain a question to each other if one missed it and the other didn't."
"The student and I decided to work on Chemistry today, since her Chemistry test is next Monday.  We continued working on her calculation problems and got almost all the way through it.  We specifically worked on gas law problems, using PV=nRT, as well as limiting reactant problems."
"The student and I worked on 3 essays. She had done an excellent job of deconstructing the question for the first one (on the utility of drawing in 3 different fields: fashion, photography, and graphic design), so we did some brainstorming about what to put for the answers in each section of the essay. For the second paper, we did a little bit of research together on different types of 19th century photographic processes, and found an excellent source for her to use (that addressed all of the questions that her teacher wanted her to answer). The third paper was on the difficulties of being a 19th century photographer, and we outlined that paper as well, and did some brainstorming about things to put in the different parts of the essay."
"Completed reading The Knight at Dawn. Read 3 chapters. The student handled this advanced book well! He learned several new words. He had a great attitude to this challenging book. Now on to something new and exciting!"
"In our first session, the student and I worked lots of different types of math problems so I could diagnose where she needs help. We figured out which vocabulary level she's at and picked out math and vocab books for the summer. At the end, I explained my game plan to her mother, who said she'd run it by the student's teachers."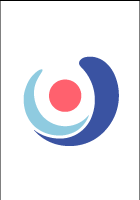 "We did a comprehensive review of verbs. Starting with the subjunctive, we went through all the personal endings from present to pluperfect. We discussed the importance of using the conjugation paradigms to your advantage. We compared the active and passive voices, and compared the perfect and pluperfect passive paradigms. The indicative and subjunctive are similar. We noted how recognition of this might help with their identification. I encouraged him to make charts. The fun part of Latin comes after the memorization of the paradigms."
Nearby Cities:
Malibu Latin Tutoring
,
Oxnard Latin Tutoring
,
Santa Barbara Latin Tutoring
,
Woodland Hills Latin Tutoring
,
Santa Clarita Latin Tutoring
,
Thousand Oaks Latin Tutoring
,
Simi Valley Latin Tutoring
,
Ventura Latin Tutoring
,
Camarillo Latin Tutoring
,
Moorpark Latin Tutoring
,
Santa Paula Latin Tutoring
,
Agoura Hills Latin Tutoring
,
Calabasas Latin Tutoring
,
Port Hueneme Latin Tutoring
,
Fillmore Latin Tutoring
Nearby Tutors:
Malibu Latin Tutors
,
Oxnard Latin Tutors
,
Santa Barbara Latin Tutors
,
Woodland Hills Latin Tutors
,
Santa Clarita Latin Tutors
,
Thousand Oaks Latin Tutors
,
Simi Valley Latin Tutors
,
Ventura Latin Tutors
,
Camarillo Latin Tutors
,
Moorpark Latin Tutors
,
Santa Paula Latin Tutors
,
Agoura Hills Latin Tutors
,
Calabasas Latin Tutors
,
Port Hueneme Latin Tutors
,
Fillmore Latin Tutors
Call us today to connect with a top
Latin tutor in Pasadena, CA
(310) 617-6847