We are open Saturday and Sunday!
Call Now to Set Up Tutoring:
(310) 617-6847
Private In-Home and Online ACT Tutoring in Pasadena, CA
Receive personally tailored ACT lessons from exceptional tutors in a one-on-one setting. We help you connect with in-home and online tutoring that offers flexible scheduling and your choice of locations.
How can a tutor help you master the ACT?
The ACT is a college entrance exam that tests students' skills in English, reading comprehension, mathematics, science, and essay writing. If you are a high school student wanting to pursue a career in science or mathematics, the ACT might be a better option for a college entrance application, as it focuses more on these subjects, and less on reading and writing skills. However, you may prefer to take the ACT over the SAT for other reasons. Regardless, this college entrance exam is a popular way among colleges and universities to determine whether you are prepared for the rigors of higher education. You know you can do well on the sections of the ACT, but working with a tutor could prepare you even more. Varsity Tutors find you an expert ACT tutor in Pasadena, CA, with the experience, skills, and teaching approach that matches your needs.
We can assist you in finding an ACT tutor near Pasadena, CA. Our educational directors will work with you to find a professional ACT tutor who might help you fill in knowledge gaps by working with your personality. Your tutor will work with you personally, so that you get the space you need to ask as many questions as you need, until you understand the material. An experienced ACT tutor in Pasadena can present you with multiple teaching approaches until they find the one that works best for you. They will also work around your schedule and from any location, including online.
Your ACT tutor can try to help you enhance your essay writing skills, your understanding of grammar and punctuation, or your vocabulary. If you need help with fundamental concepts in math, your tutor will work with you on algebra, geometry, trigonometry, and calculus. You can even review the scientific method with your ACT tutor. When you have a firm grasp of all the sections of the ACT, you will go into the exam room on test day confident in your skills. Your tutor will work with you on test-taking strategies for multiple-choice tests, and how those are different from written tests, so you can use all three and a half hours of your ACT test time efficiently.
Whether you prefer to work over video chat at home or meet in person, working with a tutor gives you immediate feedback and positive reinforcement to try to help you work towards success on your ACT. Contact an educational director to find ACT tutors in Pasadena to get started today.
Recent Tutoring Session Reviews
"Today, the student and I spent time covering mathematics and reading. I introduced the speed reading technique and we went over how to multiply matrices, calculate the distance between two points, and distance equals rate times time."
"Before our session, the student completed an English practice section. I reviewed the basics with him -- commas, apostrophes, sentence structure, etc. I also talked about some basic test-taking strategies. Reading is the other section he feels challenged with, so I talked about the different passages and questions that will be on the test. We did a practice prose and social science passage together. For next time, I asked him to finish the practice test, including the writing section."
"The student and I went over two of the practice tests that she took. She is scoring much better and has begun to work completely within time. In math she knows exactly what she is doing."
"During today's session, the student and I reviewed strategies for the math and science sections on the ACT. First, we went over science. I suggested that she skip reading the science passages where she can interpret the graphs and tables and answer every question accurately. This will allow her to save time and get to every question on the test. We also reviewed some of the difficult math questions. She has very good test taking skills already. I will be assigning her homework so that she can practice ACT every night before the exam."
"The student and I met for our first ACT session. We reviewed her previous score and her goal, and we did the introductory chapters 3-5 (for English and Math). She shows potential - she's smart, hard-working, motivated, etc. I assigned her online ACT homework at a prep website."
"The student aced her quiz! But she was having difficulty with the next concept. We worked through it methodically, and at one point we took a 5-minute break so she could clear her mind and look at the material with fresh eyes. That helped quite a bit. We worked hard and covered as much ground as possible, prioritizing the material on her next quiz."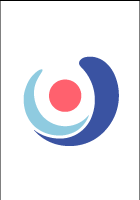 Nearby Cities:
Malibu ACT Tutoring
,
Oxnard ACT Tutoring
,
Santa Barbara ACT Tutoring
,
Woodland Hills ACT Tutoring
,
Santa Clarita ACT Tutoring
,
Thousand Oaks ACT Tutoring
,
Simi Valley ACT Tutoring
,
Ventura ACT Tutoring
,
Camarillo ACT Tutoring
,
Moorpark ACT Tutoring
,
Santa Paula ACT Tutoring
,
Agoura Hills ACT Tutoring
,
Calabasas ACT Tutoring
,
Port Hueneme ACT Tutoring
,
Fillmore ACT Tutoring
Nearby Tutors:
Malibu ACT Tutors
,
Oxnard ACT Tutors
,
Santa Barbara ACT Tutors
,
Woodland Hills ACT Tutors
,
Santa Clarita ACT Tutors
,
Thousand Oaks ACT Tutors
,
Simi Valley ACT Tutors
,
Ventura ACT Tutors
,
Camarillo ACT Tutors
,
Moorpark ACT Tutors
,
Santa Paula ACT Tutors
,
Agoura Hills ACT Tutors
,
Calabasas ACT Tutors
,
Port Hueneme ACT Tutors
,
Fillmore ACT Tutors
Call us today to connect with a top
ACT tutor in Pasadena, CA
(310) 617-6847