Call Now to Set Up Tutoring:
(720) 305-6032
Private In-Home and Online Reading Tutoring in Parker, CO
Receive personally tailored Reading lessons from exceptional tutors in a one-on-one setting. We help you connect with in-home and online tutoring that offers flexible scheduling and your choice of locations.
Recent Tutoring Session Reviews
"In today's session, the student chose to read two shorter books (amounting to 65 pages or so in total). Rather than having her simply read both books, I had her pause at the end of each page and I asked her some comprehension questions. She shows a strong understanding of what she reads, and her speed and confidence have improved immensely. The second book took longer than the first book to read. I will continue asking her questions as she reads, so that she gets used to the type of activity she will be asked to do in the second grade (reading out loud, explaining each passage after it is read)."
"We covered letters and sounds again. She is excited to learn. I read two short stories to her and she answered compression questions I gave verbally. She did well. We did a word list for the beginning letters a,b, and c. Then we did picture cards she had to place under the right beginning sound of t,a, or r. She got 90% correct!"
"Today, we began backwards by reading first. I started the student on a level E of reading A-Z and she did very well. Then, she and I attempted to read a level F entitled "Fishing with Grandpa." She seemed to slow down a lot more and is struggling to increase her stamina somewhat. Finally, we worked on our sight word list. She got through the list after a lot of coaxing. The student needs to read for 30 minutes a day and work on her sight words through list 12."
"Another good session with the student. He had asked last week if I could bring my dog so he could read go dog go to her, so this evening he read that to her. We had some time at the end so we made up our own word pairs with things in our surroundings."
"I wanted to make session fun. I brought the game "Sorry" over and we incorporated her sight words into the game. She seemed to have a blast. I also had her practice the following letters b, d, g, p, and q to help her identify the correct letter."
"I worked with each twin for a half hour today. They wrote their names, and identified letters from an alphabet mat that I brought. I also bought a puzzle for each one to complete and we had fun doing those. We worked on putting our fingers on each object and counting how many there were. When we had lots of objects we put a line on each one to know that they had already counted that one. They have some card games that we played where you are asked a question about the picture that you are looking at. They are both doing well and are a pleasure to work with."
"We reviewed the pre-primer dolce sight and vocabulary words. We played bingo and matching games with the words. We also focused on definitions and/or trying to use them in sentences. The student is now proficient in the pre-primer word list. We started learning the first 5 primer sight and vocabulary words that begin with the letter "a". The student knew some of them on his own but we worked on sounding them out, e making the a say its name, definitions, and using them in sentences. I left him with those 5 words and asked them to try and locate them in his surroundings between now and our next session."
"This week we covered more reading exercises as well as writing to summarize reading. We also worked on completing the summer reading/math packet. I left the student with small assignments to complete at home. The sessions are going good, although sometimes the student struggles to concentrate- but we are working on this."
"Initial tutoring session with student entering 1st grade. Sight Word Assessment. 75% Accuracy. Reading - Student choice from personal book selection. Main Reading Strategy used was connecting word to text. Student is bi-lingual. Grasp of reading in either language usually takes longer because of the dual-processing. Not of concern. Student is extremely bright."
"She continued working on the sounds of -in, -at, -in, and -on, and was able to read the words ending in these sounds. She added words ending in -un and -ug, reading 4 passages from her workbook. She wrote 3 short stories using words ending in these sounds to reinforce her word recognition and reading ability. She seemed to enjoy creating her own stories and was disappointed when the session ended. She is a bright girl that catches on quickly."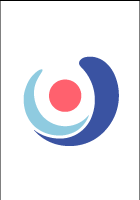 "The first student and I read a book together for beginning readers. We then put together a puzzle with the letters of the alphabet on it. We said the name of the pictures presented on the puzzle and what letter that word started with (i.e.--A for ant). We then traced our fingers over the letters. The second student helped us finish the puzzle. The second student and I then read two books for beginning readers together. I would point to words and she would spell them out. We broke down the way words sound and the way letters sound together. Finally, we worked out of a phonics workbook."
"The student and I wrote/completed the final draft for her argumentative essay a particular social issue. We then edited for conventions and sentence fluency and strengthened the essay by adding counter arguments to ensure both side were represented. Then, we discussed and edited citations to ensure they were properly formatted."
Nearby Cities:
Boulder Reading Tutoring
,
Lakewood Reading Tutoring
,
Golden Reading Tutoring
,
Arvada Reading Tutoring
,
Denver Reading Tutoring
,
Longmont Reading Tutoring
,
Broomfield Reading Tutoring
,
Northglenn Reading Tutoring
,
Wheat Ridge Reading Tutoring
,
Lafayette Reading Tutoring
,
Louisville Reading Tutoring
,
Erie Reading Tutoring
,
Federal Heights Reading Tutoring
,
Superior Reading Tutoring
,
Colorado Reading Tutoring
Nearby Tutors:
Boulder Reading Tutors
,
Lakewood Reading Tutors
,
Golden Reading Tutors
,
Arvada Reading Tutors
,
Denver Reading Tutors
,
Longmont Reading Tutors
,
Broomfield Reading Tutors
,
Northglenn Reading Tutors
,
Wheat Ridge Reading Tutors
,
Lafayette Reading Tutors
,
Louisville Reading Tutors
,
Erie Reading Tutors
,
Federal Heights Reading Tutors
,
Superior Reading Tutors
,
Colorado Reading Tutors
Call us today to connect with a top
Reading tutor in Parker, CO
(720) 305-6032