We are open Saturday and Sunday!
Call Now to Set Up Tutoring:
(847) 840-2442
Private In-Home and Online Phonics Tutoring in Park Ridge, IL
Receive personally tailored Phonics lessons from exceptional tutors in a one-on-one setting. We help you connect with in-home and online tutoring that offers flexible scheduling and your choice of locations.
Recent Tutoring Session Reviews
"Quiz on Women in Media and Culture; The student completed two discussion posts and then began preparation for an essay on poverty and screenplay."
"The student sent me the draft of his research notes for a new essay, a big research paper for English 102. I did a read-through and then a line by line reading and I talked about word choices and sentence structure. We also discussed the method I want him to use to cite all of his research. It was extremely interesting to learn all about the protests. We then turned to a vocabulary exercise which asked him to choose between vocabulary words to suit particular sentences. He did well. He still needs to get the word "engendered" down, and "nuance" gives him trouble. I gave him a new list of words to study, and another preposition worksheet. We are going to review English sentence structure again and make sure that prepositions are really solid. His writing is getting stronger. He still feels nervous. The big test is four weeks away. I will continue to help him perfect his sentences."
"The student and I finished his common app essay together. He told me about his father being a major influence in his life when it comes to his interest in economics. I told Eduardo to incorporate more of his personal voice and experience into this essay. We also infused parts of his experience from boarding school when he was a freshman in high school. I did a lot of digging to extract more tidbits to use to flesh out his common app essay. Through his studies and future business ventures, he hopes to be able to give back to those in need. We emphasized his bilingual school upbringing and study abroad experience being instrumental in shaping him and preparing him to be independent and responsible from a young age."
"The student and I practiced reading comprehension again today with a longer text. Throughout the reading, we also practiced fluency. I taught him skills to improve his reading comprehension such as asking himself questions throughout the text and comparing his own life with what he just read. I also taught him to read the questions first to understand what is expected of him. We read through the text afterwards, then started answering questions. I asked him to underline in the text where he found his answers (his evidence). We also worked on math. He did a great job. He struggles with understanding word problems, but excels in computation."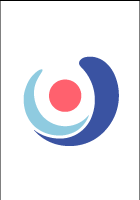 "The student and I practiced reading some book appropriate for her grade level to see how she's doing with her reading. It involved listening, then reading together, then answering some comprehension questions. We also practiced reading sentences that focused specifically on certain sounds, like the silent "e" or short "o." She is struggling most with her fluency, because she tends to sound out each letter to the word she's trying to read, even if she's just read it in the previous sentence. The student had a good attitude; she works hard. I recommended that her parents get some more study materials (and I offered to look for some as well), so that we can move forward with more focused practice and repetition of phonemes, sight words, etc. to help her increase her fluency."
"The student and I primarily worked on studying for her upcoming science exam during our session today. We did some lighting round type quizzes for most of the time. She was way more confident about the test tomorrow once we were done. She also finished a crossword for her English class, covering new vocabulary, and I checked her math homework, which was all correct. Finally, we quickly reviewed an English quiz that she had missed a few questions on, and I showed her some tricks to differentiate nouns from adjectives."
Nearby Cities:
Evanston Phonics Tutoring
,
Skokie Phonics Tutoring
,
Oak Park Phonics Tutoring
,
Downers Grove Phonics Tutoring
,
Highland Park Phonics Tutoring
,
Des Plaines Phonics Tutoring
,
Glencoe Phonics Tutoring
,
Naperville Phonics Tutoring
,
Oak Lawn Phonics Tutoring
,
Elmhurst Phonics Tutoring
,
Lombard Phonics Tutoring
,
Schaumburg Phonics Tutoring
,
Lake Forest Phonics Tutoring
,
Buffalo Grove Phonics Tutoring
,
Wheaton Phonics Tutoring
Nearby Tutors:
Evanston Phonics Tutors
,
Skokie Phonics Tutors
,
Oak Park Phonics Tutors
,
Downers Grove Phonics Tutors
,
Highland Park Phonics Tutors
,
Des Plaines Phonics Tutors
,
Glencoe Phonics Tutors
,
Naperville Phonics Tutors
,
Oak Lawn Phonics Tutors
,
Elmhurst Phonics Tutors
,
Lombard Phonics Tutors
,
Schaumburg Phonics Tutors
,
Lake Forest Phonics Tutors
,
Buffalo Grove Phonics Tutors
,
Wheaton Phonics Tutors
Call us today to connect with a top
Phonics tutor in Park Ridge, IL
(847) 840-2442