We are open Saturday and Sunday!
Call Now to Set Up Tutoring:
(888) 888-0446
Private In-Home and Online PARCC Tutoring
Receive personally tailored PARCC lessons from exceptional tutors in a one-on-one setting. We help you connect with in-home and online tutoring that offers flexible scheduling and your choice of locations.
How can a tutor help you master the PARCC?
The Partnership for Assessment of Readiness for College and Careers (PARCC) exams test students multiple times over the course of each academic year, in grades three through eleven, in order to evaluate how their progress in math and English language arts measures up against the Common Core State Standards. The results of PARCC exams can be used by educators to diagnose areas in which remedial attention may benefit a particular student, to help him or her gain the skills that they will need in college classes or in a professional working environment. Thus, the results of the PARCC can have huge consequences for your child's educational experience. Test anxiety or the computer-based standardized format of many PARCC exams may present obstacles to your student and prevent him or her from demonstrating the knowledge and skills they have gained.
If you'd like to provide your child with a personal, experienced tutor to help improve their performance on the exam, individual PARCC tutoring may help you do so. Varsity Tutors understands that each person is a unique student, and is eager to help your child find someone who is best suited for their academic needs. Your tutor will custom-tailor your child's lessons in order to efficiently address their specific strengths and weaknesses. Moreover, your child will benefit from a completely customizable learning program that allows you to dictate the pace of every lesson. Unlike classroom-based learning, where the teacher has to manage a room full of students, your child's tutor is dedicated to fulfilling only the needs of your individual student. This means that you are able to slow down the pace covering problematic content, making sure that your child has an understanding of various concepts. On the other hand, you can completely skip material that your child understands, so that precious time isn't wasted covering content that he or she has already mastered.
The Varsity Tutors educational directors can analyze your child's current skills and knowledge, address any concerns your student has about class material, and incorporate the way in which your student learns best. By accessing an academic profile to help you select the best PARCC tutor for your child, Varsity Tutors is able to assist you in helping your student overcome any academic obstacles. Your child's tutor can then analyze your child's current level of content mastery to design a learning plan that emphasizes the Common Core areas they struggle with the most. Plus, since all tutoring takes place in a one-on-one setting, your student can receive expert feedback and answers to questions as soon as they arise. Your tutor can also help your student develop his or her test-taking skills by presenting questions in the same way as they will be asked on the exam, and by walking your student through useful approaches to various question types. Such preparation can help to diffuse any potential frustration with the PARCCs format that could prevent your student from accurately demonstrating all of his or her knowledge and abilities on test day. PARCC tutoring can help your child face PARCC assessments feeling confident and ready to showcase all that he or she has learned.
Your tutor understands that you and your child are busy, and is committed to working around your busy schedules. You can arrange lessons in person any time of the week, even at night and during weekends. Furthermore, your tutor is happy to conduct lessons in person in the comfort of your own home, or anywhere else in your area. Plus, the Varsity Tutors live learning platform allows you to meet with a private tutor face-to-face online. This gives you the flexibility to meet with your tutor at the time and location of your choice. Contact Varsity Tutors today and ask our educational directors to help you find a skilled tutor in your area who is a perfect match for your child.
Recent Tutoring Session Reviews
"Today we reviewed an essay the student had written since our last session and went through the Verbal, Quantitative, and Math sections of the exam. The student wrote an interesting essay. We went through ways that she could have easily connected her main points to supporting evidence. She had a great use of vocabulary throughout her essay as well. From this, it is no surprise that she did very well in the verbal section of the test. The student is adept at puzzling out the definitions of words she is unfamiliar with. She struggled slightly with some of the Quantitative questions, but after review she seemed to have a better grasp of the approach to solving these types of problems."
"The students worked on a practice drill consisting of 15 problems, ratios (4 problems), and averages (4 problems). They also worked on synonyms and how to guess the meaning of a word from context, positive/negative, and/or stem word. They developed their own definitions and then applied the techniques to Practice Drill 3 (20 synonyms), Practice Drill 5 (10 synonyms), and practice Drill 7 (20 synonyms). They began Practice Drill 9 (30 synonyms), and will complete as homework."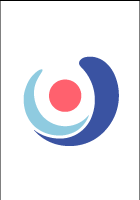 " Sample Essay prompts incorporated into writing session. Worked on use of clear, concise language and proper sentence structure. Development of introductory paragraph and supporting arguments was the focus of the lesson. Tested the student on a Sentence Completion section; time management and number correct show improvement."
"The student is showing continual improvements, bumping her English to a 28 and her math to a 31 (yay!). We worked through the questions she had missed and talked through them more broadly so she could apply them to other problems in future tests. She is really getting the hang of things, and just needs to put a bit more effort into remembering equations and re-working the longer reading-like English questions."
"Focused on sentence completion and intro to passage-based questions (SAT Critical Reading section). Student 1 set his final score goal at 1800 and Student 2 set hers at 1600. When working on sentence completions, Student 1 said his confidence with this type of question was a 4 and Student 2 said hers was a 3 (on a 1-10) scale. By the end of the session, Student 1 said he was at a 7 and Student 2 was at a 6. They have been emailed with practice problems for sentence completion and passages, and asked to complete a timed SAT practice test before our next meeting."
"Today, the student and I went over some of the challenges we ran across after he completed his second Science and second Writing sections. Science seems to be a strong point for the student, who scored high on his first attempt. He could, however, improve slightly on his essay. His argument and structure are still clear and well-established, but he still needs to save time to go back and check for grammatical errors once he has finished writing. As the essay factors into his English section score, it is crucial that the student scores well on his writing. We also worked on vocabulary flashcards to help expand the variety of words he uses in his essays. Overall, he is making impressive and quick improvements in both the Science and Writing sections."
"The student and I analyzed her practice test. She is evenly strong across all three subjects. Math is probably her strongest, but only slightly. We focused on primarily reading and writing sections. We talked about important strategies, such as choosing the "best" answer, not necessarily the "perfectly correct" one. We also talked about guessing carefully, only if at least two choices are able to be eliminated confidently. We also talked about reading all of the answer choices carefully, even after identifying what you believe to be the best answer."
"We reviewed the student's vocabulary cards and I introduced him to some on-line tools he can use to drill his vocabulary. Then we reviewed techniques for reading comprehension and practiced them on several examples."
"This was the first session. The student told me what he wanted to work on: SAT Math, Subject tests in physics and possibly Math II. We reviewed SAT questions he got wrong on a past exam, and he did two math sections in the SAT practice book. He is to do three more math sections on his own, and one physics test before our next session, so that we can go over them next time. The student gets all the questions right for levels 1-3 in difficulty, and most of the level 4 and 5. I hope to concentrate on the types of difficult questions and the techniques for solving them."
"The student found most of the vocabulary to be quite straightforward and did well with the synonyms. He also demonstrated great understanding of several math concepts and was able to apply logic to solve some abstract problems. He is still somewhat simple with computations, particularly addition and subtraction, because he rushes and loses focus on the most elementary concepts. Nonetheless, he is trending upwards in all areas."
"The student did very well on his practice ACT Science section, scoring a 29. After going over the mistakes--most of which related to misunderstanding vocabulary--we worked through another English section together to begin improving his pacing."
"The student and I went through a few practice tests during our session. We worked through a 6th and 7th grade ELA assessment, which he did very well with. He seemed to follow the story line nicely and could accurately answer the questions. We then moved onto a 6th grade math assessment that he breezed through. Finally we started a 7th grade math assessment that proved to be more challenging for him. I recommended a few work books that I believe will be helpful for him."
Call us today to connect with a top
PARCC tutor
(888) 888-0446