Call Now to Set Up Tutoring:
(310) 617-6847
Private In-Home and Online History Tutoring in Paramount, CA
Receive personally tailored History lessons from exceptional tutors in a one-on-one setting. We help you connect with in-home and online tutoring that offers flexible scheduling and your choice of locations.
Recent Tutoring Session Reviews
"Reviewed biology and geography notes. Studying his notes each night will ensure that he is learning the material at the right pace. We will continue to review notes at each session."
"In our first session, the student and I talked about his approach to the ACT test. We went over a number of general test strategies, covered a lot of information about the structure of the ACT and how he could get the score he was shooting for. We talked about the topics we'll need to review for the test and tried a few sample questions."
"ISEE: Quiz over ratios, probability, geometry, fractions, and mixed numbers. Review of word problems, geometry, and arithmetic. Practice test section 1. The student got 52%. He missed mostly vocabulary, which is not bad for his grade level."
"Prepared student for final.  Reviewed Lesson 8,9 and 10. Teacher's notes.  Measured words test.  Wrote script for speaking assignment for Final. Student has very good pronunciation. Tones improving.  Next session (Wed) we will focus on grammar and sentence building.  "
"Met with the student again, we will be focusing heavily on review through practice questions, trying to cover as wide a range of material as possible in a week. He's doing pretty well."
"The student and I reviewed a list of important 4th grade math skills, which may show up on her assessment. We did examples of each topic and spent more time discussing those concepts she was not as familiar with. Overall, she has done exceptionally well staying focused during our sessions and spending time every day outside of session reviewing her assessment book with her mother. She is progressing very nicely."
"The student and I went over more material related to solutions. We talked a lot about molarity and how to work through dilution problems. She really seemed to understand these problems by the end of the session, but she still needs to be careful differentiating molarity from moles. The student and I also talked about solutions vs. colloids and suspensions. We finished up by discussing osmosis and talked about isotonic, hypotonic, and hypertonic solutions."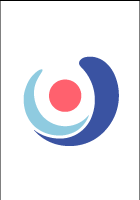 "This was out last session before she takes the December LSAT. We did a few problems she had never seen before. She showed improvement in deduction making abilities and used limited options more often. Remember to only use limited options when there are is a clear limitation on the options of only two or three set ups. Best of luck on the test!"
"The student and I spent this session working through her review guide for her upcoming test in her multicultural education class. We got most of the way through the Chapter 1 study guide, leaving a few questions that she needed to ask her professor about. Together we were able to find most of the answers in the textbook. We began working on the Chapter 2 study guide. We used primarily her notes for this portion of the test review."
"The students and I reviewed the results of the SAT they took in November, noting areas in which they can improve the most. We did both math and writing practice, and I assigned them math and reading homework for the week."
"I introduced him to strategies on critical reading, sentence completions, writing techniques, and vocabulary-acquisition. Saturday's hour-long session reviewed what we had already covered to see how much he had retained."
"The student scored a 76 on the first exam, so we are re--doubling efforts to master all of the homework, class handouts and prior exams. I pulled up a wiki article on g orbitals which has an animation of increasing mathematical definition (sharpness) of orbitals at higher principal quantum number, and that one video explained a lot. We also focused somewhat on the little figure in his text which shows a micro-submarine trolling a probability meter across orbital levels and related that to expectation values. I think we made considerable headway in this session."
Nearby Cities:
Malibu History Tutoring
,
Oxnard History Tutoring
,
Santa Barbara History Tutoring
,
Woodland Hills History Tutoring
,
Santa Clarita History Tutoring
,
Thousand Oaks History Tutoring
,
Simi Valley History Tutoring
,
Ventura History Tutoring
,
Camarillo History Tutoring
,
Moorpark History Tutoring
,
Santa Paula History Tutoring
,
Agoura Hills History Tutoring
,
Calabasas History Tutoring
,
Port Hueneme History Tutoring
,
Fillmore History Tutoring
Nearby Tutors:
Malibu History Tutors
,
Oxnard History Tutors
,
Santa Barbara History Tutors
,
Woodland Hills History Tutors
,
Santa Clarita History Tutors
,
Thousand Oaks History Tutors
,
Simi Valley History Tutors
,
Ventura History Tutors
,
Camarillo History Tutors
,
Moorpark History Tutors
,
Santa Paula History Tutors
,
Agoura Hills History Tutors
,
Calabasas History Tutors
,
Port Hueneme History Tutors
,
Fillmore History Tutors
Call us today to connect with a top
History tutor in Paramount, CA
(310) 617-6847