Call Now to Set Up Tutoring:
(310) 617-6847
Private In-Home and Online History Tutoring in Palos Verdes, CA
Receive personally tailored History lessons from exceptional tutors in a one-on-one setting. We help you connect with in-home and online tutoring that offers flexible scheduling and your choice of locations.
Recent Tutoring Session Reviews
"The student wanted to go over some more of his review for his final that he has next Tuesday. We focused on series/summations and trig identities (including the adding/subtracting formulas).
I know I keep saying this, but he knows this material very well. The student expressed that he sometimes over thinks the problems, and just wants reassurance that he is solving the problem correctly.  He also is concerned about making small mistakes, which he didn't really do in this session. I let him know that with continual practice, especially when he goes to college, will hopefully relieve him of some of his doubt and help minimize his small mistakes."
"The student and I reviewed her practice test and went through the N and O word definitions and synonyms. We also reviewed the C and E word definitions and synonyms. The student will study the P and Q words for our next meeting."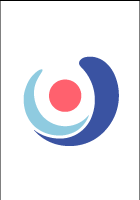 "The student and I went over a packet where he had to simplify the given expression using exponent rules. I believe that today was the first time he felt really comfortable with the material."
"The student and I began the session with a little math. She seems to be grasping the concepts we have been going over well, so we moved onto vocabulary. She had a bit of a tough time with her vocab words today, so I encouraged her by reiterating the importance of studying all of the vocabulary words. Afterward, we had a short math lesson on unit conversion, which she seemed to pick up on well, and we moved on to a discussion of the reading passage she had done. We then did a few more questions to give her practice with the type of question we've been working on. I finished off by talking to her about the strategies I'd like to see her do on the passage I gave her for homework."
"Today the student and I reviewed his performance on his first practice ACT test. We focused on active reading techniques. We then reviewed grammar and fit replacement exercises in the English section, focusing on using context within each passage to determine the correct answers. We also worked on approaching Math section word problems involving matrices and functions. We reviewed some general test-taking tips and the importance of repetition and practice. We discussed a schedule for taking the remaining practice tests every two weeks. The student displayed a willingness to adjust his approach to each question and pinpoint any misunderstandings. He was engaged with the material throughout the session."
"The student and I continued to study for his upcoming final exams, quizzes, and tests. He is working on a chapter that covers addition and subtraction of rational numbers and equations involving rational expressions. Also, we spent a lot of time explaining what an LCD really is and when and how he needs to find and use it."
"We continued prepping for the student's test tonight. We went through the majority of her practice test tonight. She did very well overall."
"Great session. Received 100% on 5/6 of the tests/quizzes. Really seeing an improvement in comprehension and critical thinking in the test-taking and note-taking aspects of this online course. I was very impressed!"
"We discussed the cultural history of Latin America and covered the material for her exam. I have no concerns, and the student seems to be absorbing the information that we have reviewed."
"We are waiting on the professor to send out the last 5 assignments before the end of the semester. We worked on getting ahead in art as she will be out of town at the time of the next class."
"Today we reviewed Chapter 22, which covered the issues of Reconstruction. We discussed the subject in lecture form. The student's final exam is next week, so we will be focusing on this content next session (Chapters 17-22). There were no concerns from this session."
"The student and I continued preparation for his final exam. I started by issuing him a practice exam without the use of his notes. This was meant to simulate the test he has tomorrow."
Nearby Cities:
Malibu History Tutoring
,
Oxnard History Tutoring
,
Santa Barbara History Tutoring
,
Woodland Hills History Tutoring
,
Santa Clarita History Tutoring
,
Thousand Oaks History Tutoring
,
Simi Valley History Tutoring
,
Ventura History Tutoring
,
Camarillo History Tutoring
,
Moorpark History Tutoring
,
Santa Paula History Tutoring
,
Agoura Hills History Tutoring
,
Calabasas History Tutoring
,
Port Hueneme History Tutoring
,
Fillmore History Tutoring
Nearby Tutors:
Malibu History Tutors
,
Oxnard History Tutors
,
Santa Barbara History Tutors
,
Woodland Hills History Tutors
,
Santa Clarita History Tutors
,
Thousand Oaks History Tutors
,
Simi Valley History Tutors
,
Ventura History Tutors
,
Camarillo History Tutors
,
Moorpark History Tutors
,
Santa Paula History Tutors
,
Agoura Hills History Tutors
,
Calabasas History Tutors
,
Port Hueneme History Tutors
,
Fillmore History Tutors
Call us today to connect with a top
History tutor in Palos Verdes, CA
(310) 617-6847