We are open Saturday and Sunday!
Call Now to Set Up Tutoring:
(310) 617-6847
Private In-Home and Online Computer Science Tutoring in Palos Verdes, CA
Receive personally tailored Computer Science lessons from exceptional tutors in a one-on-one setting. We help you connect with in-home and online tutoring that offers flexible scheduling and your choice of locations.
Recent Tutoring Session Reviews
"Again, the student continues to please me!  She is fully ready for more advanced studies than her basic beginning band book, so I have provided her with some information on what book she should acquire, and in the meantime have made a couple copies of some of the exercises in that book.  She has 3 scales memorized and I even have her working on some slow and easy arpeggios...better to start early on these fundamentals than late!  She continues to improve her tone production and control of her air, and she is continuing improvement on basic rhythms such as keeping a steady beat and holding a note for its entire duration.  Her tonguing continues to improve, and all around I think she is going to become quite a wonderfully gifted musician."
"Worked with the student for an hour on Gandhi and answering the question: Was Gandhi solely responsible for India's independence from Britain? It was fascinating to hear about how Gandhi is taught and commented on from a British perspective. Good session."
"Reviewed student's most recent exam. We also continued some work on division-this time with decimals. She is much more comfortable with this process than other conceptual division methods we worked on last session."
"This was our first meeting for MCAT tutoring. We covered topics in general chemistry, specifically stoichiometry and solution chemistry. We worked through several practice problems based on those topics. We also looked at organic chemistry trends and patterns over a wide range of reactions. We talked about the reactivity of alkyl halides with Sn1 and Sn2 reactions, as well as E1 and E2 reactions."
"In our last session, she took an extra credit cumulative review assignment, and I marked up our old session notes as she went, highlighting and circling recurring formulas and definitions. I think she's prepared to perform well on the final and the class."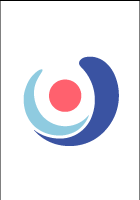 "During this tutoring session, we reviewed the material we did the previous session. We reviewed the icons on the computer like the "x" button, the back buttons, how to search a website on a browser, and how to sign on to a computer. This session, we focused on how to work her email account and her Facebook account. We went over how to post a photo and a status, and how to write an e-mail. We also went on amazon.com and she learned how to online shop. Additionally, I also taught the student how to copy and paste and how to copy and paste a link and send that link in an e-mail. Throughout the session, the student practiced and tried it herself and wrote notes in order to remember what she did and practice more. I also noticed the student was much more confident with the computer and was less nervous, picking up things quicker. Next time, we plan to review and then learn how to write a document on word and how to work Skype."
Nearby Cities:
Malibu Computer Science Tutoring
,
Oxnard Computer Science Tutoring
,
Santa Barbara Computer Science Tutoring
,
Woodland Hills Computer Science Tutoring
,
Santa Clarita Computer Science Tutoring
,
Thousand Oaks Computer Science Tutoring
,
Simi Valley Computer Science Tutoring
,
Ventura Computer Science Tutoring
,
Camarillo Computer Science Tutoring
,
Moorpark Computer Science Tutoring
,
Santa Paula Computer Science Tutoring
,
Agoura Hills Computer Science Tutoring
,
Calabasas Computer Science Tutoring
,
Port Hueneme Computer Science Tutoring
,
Fillmore Computer Science Tutoring
Nearby Tutors:
Malibu Computer Science Tutors
,
Oxnard Computer Science Tutors
,
Santa Barbara Computer Science Tutors
,
Woodland Hills Computer Science Tutors
,
Santa Clarita Computer Science Tutors
,
Thousand Oaks Computer Science Tutors
,
Simi Valley Computer Science Tutors
,
Ventura Computer Science Tutors
,
Camarillo Computer Science Tutors
,
Moorpark Computer Science Tutors
,
Santa Paula Computer Science Tutors
,
Agoura Hills Computer Science Tutors
,
Calabasas Computer Science Tutors
,
Port Hueneme Computer Science Tutors
,
Fillmore Computer Science Tutors
Call us today to connect with a top
Computer Science tutor in Palos Verdes, CA
(310) 617-6847