We are open Saturday and Sunday!
Call Now to Set Up Tutoring:
(904) 330-1611
Private In-Home and Online Calculus Tutoring in Palm Valley, FL
Receive personally tailored Calculus lessons from exceptional tutors in a one-on-one setting. We help you connect with in-home and online tutoring that offers flexible scheduling and your choice of locations.
Recent Tutoring Session Reviews
"The student and I went over the section on limits. We covered how to analyze a graph to find a limit, how to take infinite limits, how to find the limit by directly plugging in c, and also word problems involving limits. Along the way, we went over the algebraic laws of dealing with limits, and I was sure to show her that it was very important to show each step in order for the teacher to see that she is using the laws correctly. She and I will finish reviewing and going over this tomorrow, and will also go over algebra concepts from her study guide."
"The student covered various problems involving trigonometric identities and how to go about approaching different problems, and the unique methods of solving them. Such methods included the use of conjugates, converting between identities, and simplifying complex fractions, amongst several others."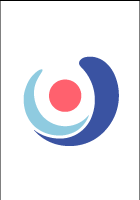 "The student did well with all the material we covered this session. We started with u-substitution for integration, and he completed a homework assignment on the topic. After u-substitution, we moved on to the limit definition of an integral and Riemann sums. We also completed this section quickly."
"The student directed the entire session, going to the table of contents each time and pointing out what he wanted to learn next. We mostly went over the homework, then volumes of solids of revolution. We also covered some neat calculus-based proofs of equations for objects in free-fall. Problem solving skills have massively improved on the homework. On the homework, steps were clear, in order, and nothing was left out. I am very proud of his great progress! I will be looking for this to continue in future homework assignments."
"The student found the concepts of integration to be simple. He had most trouble with simplifying the expressions before integrating, and applying the "u" to the respective term or variable. Near the end of the session, he became more familiar with executing the problems. He has a test tomorrow and I believe he is ready."
"The student found the course catalog description for her developmental math course for college, MATH 199. We already covered graphs, factoring, and solving equations last week, so we finished the rest of the topics in this course this week. They are as follows: exponents, logs, and trig functions. With the time remaining, we looked ahead in her other math course for the fall, MATH 231, Calc. We reviewed all topics from last week by doing 1 problem of each type: factoring, quadratic formula, domain, and slope. In the last 15 minutes, we previewed the 2nd Chapter of the text on limits. HW for next week is to review all topics from the past 2 sessions."
Nearby Cities:
Jacksonville Beach Calculus Tutoring
,
Atlantic Beach Calculus Tutoring
,
Orange City Calculus Tutoring
,
Orange Park Calculus Tutoring
,
Neptune Beach Calculus Tutoring
,
Duval County Calculus Tutoring
,
Bellair-Meadowbrook Terrace Calculus Tutoring
,
Brooklyn Calculus Tutoring
,
Riverside Calculus Tutoring
,
Fruit Cove Calculus Tutoring
,
Hogan's Creek Calculus Tutoring
,
Southbank Calculus Tutoring
,
Ponte Vedra Beach Calculus Tutoring
,
San Marco Calculus Tutoring
,
Lakeside Calculus Tutoring
Nearby Tutors:
Jacksonville Beach Calculus Tutors
,
Atlantic Beach Calculus Tutors
,
Orange City Calculus Tutors
,
Orange Park Calculus Tutors
,
Neptune Beach Calculus Tutors
,
Duval County Calculus Tutors
,
Bellair-Meadowbrook Terrace Calculus Tutors
,
Brooklyn Calculus Tutors
,
Riverside Calculus Tutors
,
Fruit Cove Calculus Tutors
,
Hogan's Creek Calculus Tutors
,
Southbank Calculus Tutors
,
Ponte Vedra Beach Calculus Tutors
,
San Marco Calculus Tutors
,
Lakeside Calculus Tutors
Call us today to connect with a top
Calculus tutor in Palm Valley, FL
(904) 330-1611