Call Now to Set Up Tutoring:
(847) 840-2442
Private In-Home and Online Accounting Tutoring in Palatine, IL
Receive personally tailored Accounting lessons from exceptional tutors in a one-on-one setting. We help you connect with in-home and online tutoring that offers flexible scheduling and your choice of locations.
Recent Tutoring Session Reviews
"Student one: matching words to pictures, identifying first letter sounds. Student two: Identifying main idea in short fiction passages, reading aloud to improve fluency, using inference to improve understanding. Math: using the rule of one and zero to multiply, multiplying by twos by counting by twos. Student three: working with coins to form one dollar, multiplying through 5, determining equal fractions."
"We went over the rest of her lecture notes on proteins for structure and function. Then we started the enzyme kinetics lecture, which we will continue on in todays session. I also gave her some old practice exams that I had from when I took the class."
"Today we went through two lessons. The first focused on how to build a polynomial of least degree given its zeroes. We worked through a few examples before she understood the concept and the methods involving complex roots. The second lesson was entirely about how to solve for roots using software, which we had previously covered, so it went quickly."
"We practiced conversing about family. We added some new vocabulary and reviewed verb conjugations. The student will look through phrase books for homework. Next lesson we will talk about tourism and activities she'd like to do on her trip to Spain."
"The main topics covered during tutoring were how to find the area, perimeter and surface area of different polygons. We also worked on multiplication and division of fractions. She is a strong math student and very motivated too."
"We practiced conversation. The conversation topics ranged from what each of us did over the weekend, to talking about the area and things to do in the state, to explaining friends and family. She talked a lot, and continues to show improvement in her English-speaking abilities. Before this session I prepared a page of sentences (about 15 in English and 15 in Spanish) for her to translate. I gave the page to her and we went over some of them together. We reviewed the sentences together a bit before I left them for her to do as homework for Wednesday's session."
"In today's session, the student and I worked primarily on addition math facts. We started the session with an addition fact pre-assessment that will be use to develop future sessions based on her individual needs in this area. Then, we completed several practice problems through which she practiced using the count-up strategy with the number line and dots. Finally, we created our first set of "What I Know" and "What I Am Learning" math fluency bags that will be used in subsequent sessions to build math fluency in the area of addition facts."
"The student and I worked through a number of math problems. She was able to answer most of the math problems poised to her and seems to be able to rapidly solve them once she puts them together in her mind -- her only real hindrance is a tendency to freeze up if she doesn't intuitively know the answer, which we will work on in forthcoming sessions. I have recommended that she purchase an ACT prep guide, and do some sections under timed conditions prior to our next session."
"We worked on his Savant Syndrome paper for English 101 at MCC. We researched material to determine what should be included in the paper, formulated an outline as to how the material should be presented, typed up a rough draft, and cited sources for the works cited page."
"The student has a test in circuits coming up, so we practiced calculating equivalent resistance. I showed him the notation and how to use it, as well as setting up these types of problems and solving them. We also derived the resistance formula."
"We covered domain and range for logarithmic and exponential functions, as well as how to manipulate their graphs. Manipulating a standard graph by changing the equation was our main hurdle, and by the end of the session the student had a thorough understanding of why graphs change and what they look like."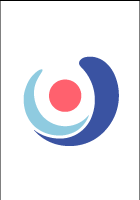 "This session was divided into two 1 hour sessions. The students and the tutor each worked on and reviewed their upcoming book reports. The students and the tutor reviewed each rubric for each book report and addressed areas of concern. The tutor retyped each of the reports so that the students could more easily identify errors that needed revisions. Both book reports were completed during the session with the exception of the cover pages. The students were advised to review each of the book reports again prior to turning them in for credit."
Nearby Cities:
Evanston Accounting Tutoring
,
Skokie Accounting Tutoring
,
Oak Park Accounting Tutoring
,
Downers Grove Accounting Tutoring
,
Highland Park Accounting Tutoring
,
Des Plaines Accounting Tutoring
,
Glencoe Accounting Tutoring
,
Naperville Accounting Tutoring
,
Oak Lawn Accounting Tutoring
,
Elmhurst Accounting Tutoring
,
Lombard Accounting Tutoring
,
Schaumburg Accounting Tutoring
,
Lake Forest Accounting Tutoring
,
Buffalo Grove Accounting Tutoring
,
Wheaton Accounting Tutoring
Nearby Tutors:
Evanston Accounting Tutors
,
Skokie Accounting Tutors
,
Oak Park Accounting Tutors
,
Downers Grove Accounting Tutors
,
Highland Park Accounting Tutors
,
Des Plaines Accounting Tutors
,
Glencoe Accounting Tutors
,
Naperville Accounting Tutors
,
Oak Lawn Accounting Tutors
,
Elmhurst Accounting Tutors
,
Lombard Accounting Tutors
,
Schaumburg Accounting Tutors
,
Lake Forest Accounting Tutors
,
Buffalo Grove Accounting Tutors
,
Wheaton Accounting Tutors
Call us today to connect with a top
Accounting tutor in Palatine, IL
(847) 840-2442