We are open Saturday and Sunday!
Call Now to Set Up Tutoring:
(310) 617-6847
Private In-Home and Online French Tutoring in Oxnard, CA
Receive personally tailored French lessons from exceptional tutors in a one-on-one setting. We help you connect with in-home and online tutoring that offers flexible scheduling and your choice of locations.
Recent Tutoring Session Reviews
"The student and I discussed her science project together. I helped her find good-quality web pages that were suitable for her age group and seemed reliable. She is researching the relationship between eye color and pupil dilation. She had very good focus on the topic and research at hand."
"Worked on math skills worksheets: identifying largest from smallest numbers, magic squares bottom frame: addition down and across, then add totals, answer across should equal the answer down; math tables addition to three digits."
"The student and I worked on a combination of geometry and chemistry. In geometry, we went over some more special right triangle problems (45-45-90 and 30-60-90). He seemed to have a good grasp on these problems by the end of the session but I think we still need to review a little more. In chemistry, we worked on assigning oxidation numbers to preview this concept before they cover it at school."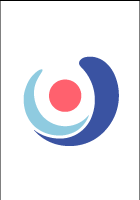 "Tonight the student and I worked on the math worksheet she had for homework. We practiced multiplication and division. She is doing much better with long division and seems to be more confident about it. We then reviewed her spelling words and completed her homework. We also practiced cursive handwriting."
"The student is a good student and works very well with me. I want to give him a full diagnostic to ensure that he is able to stick with the material for the full 75 minutes."
"We started learning weather vocabulary--"It's windy, snow, rainy, sunny"--as well as the names of the seasons. We drew a picture for each season and made sure to draw in the weather that matched that season."
Nearby Cities:
Malibu French Tutoring
,
Pacific Palisades French Tutoring
,
Santa Barbara French Tutoring
,
Woodland Hills French Tutoring
,
Santa Clarita French Tutoring
,
Thousand Oaks French Tutoring
,
Simi Valley French Tutoring
,
Ventura French Tutoring
,
Camarillo French Tutoring
,
Moorpark French Tutoring
,
Santa Paula French Tutoring
,
Agoura Hills French Tutoring
,
Calabasas French Tutoring
,
Port Hueneme French Tutoring
,
Fillmore French Tutoring
Nearby Tutors:
Malibu French Tutors
,
Pacific Palisades French Tutors
,
Santa Barbara French Tutors
,
Woodland Hills French Tutors
,
Santa Clarita French Tutors
,
Thousand Oaks French Tutors
,
Simi Valley French Tutors
,
Ventura French Tutors
,
Camarillo French Tutors
,
Moorpark French Tutors
,
Santa Paula French Tutors
,
Agoura Hills French Tutors
,
Calabasas French Tutors
,
Port Hueneme French Tutors
,
Fillmore French Tutors
Call us today to connect with a top
French tutor in Oxnard, CA
(310) 617-6847