Call Now to Set Up Tutoring:
(913) 225-8292
Private In-Home and Online French Tutoring in Overland Park, KS
Receive personally tailored French lessons from exceptional tutors in a one-on-one setting. We help you connect with in-home and online tutoring that offers flexible scheduling and your choice of locations.
Recent Tutoring Session Reviews
"Tonight we continued writing from the student's original research. I am showing him how to construct an argument using numbers and how transitional sentences can be used to strengthen both previous and subsequent paragraphs."
"In our first session, the student and I reviewed basic differentiation rules (product, quotient and chain rules) and integration (polynomials, u-substitution) before introducing integration by parts at the end of our session. She is very self-motivated and so we will be able to cover a lot of ground with her working on her own between sessions."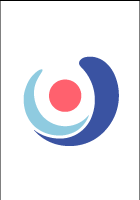 "The student and I focused on math today. I received a message from her math teacher, letting me know what format they're asked to complete their homework in, so now we can adjust (she got 100% of the answers correct last week, but was given a B on the assignment since it didn't follow the format he requires). She and I were able to complete all the homework assignments with the exception of the written assignment (just writing definitions from the dictionary in the textbook, she said she will complete it during her study hall at school). She did fantastic on all the problems concerning acute/obtuse angles and basic probability. On the geometry problems (e.g. volume of a cylinder) she merely needs to spend more time memorizing the equations, so that she doesn't need to refer to the equation chart for each problem. I'll write out flash cards for her next week."
"We discussed several different types of problems that show up on the math section and looked through multiple examples of each. We also discussed strategies for the critical reading section and worked through part of a section. The student caught on quickly with most of the math examples we looked at."
"We reviewed vectors, Newton's laws, and kinematics. The student has a good understanding of vectors and the basic trig functions. She needed most help with newton's laws, particularly F=ma. However, after some practice, she seemed to gain a much better understanding of Newton's laws."
"After some initial warm up we dug into the student's slideshow preparation and worked through several slides, finding terminology from the French version and making notes in French to accompany the shorter English version. We will meet again on Thursday, and she will find time to do more of the note making and transcription before then."
Nearby Cities:
Shawnee Mission French Tutoring
,
Leawood French Tutoring
,
Olathe French Tutoring
,
Prairie Village French Tutoring
,
Lenexa French Tutoring
,
Grandview French Tutoring
,
Kansas City French Tutoring
,
Kansas City French Tutoring
,
Independence French Tutoring
,
Lawrence French Tutoring
,
Lee's Summit French Tutoring
,
Shawnee French Tutoring
,
Blue Springs French Tutoring
,
Leavenworth French Tutoring
,
Liberty French Tutoring
Nearby Tutors:
Shawnee Mission French Tutors
,
Leawood French Tutors
,
Olathe French Tutors
,
Prairie Village French Tutors
,
Lenexa French Tutors
,
Grandview French Tutors
,
Kansas City French Tutors
,
Kansas City French Tutors
,
Independence French Tutors
,
Lawrence French Tutors
,
Lee's Summit French Tutors
,
Shawnee French Tutors
,
Blue Springs French Tutors
,
Leavenworth French Tutors
,
Liberty French Tutors
Call us today to connect with a top
French tutor in Overland Park, KS
(913) 225-8292