Michelle: Ottawa Calculus tutor
Certified Calculus Tutor in Ottawa
...to have important applications, including what to what I do in international security! I stride to provide a student with creative materials and explanations that best suits their learning style. I am not someone who is satisfied when a student memorizes steps to solve a problem. I always want the student to understand what he/she...
Adam: Ottawa Calculus tutor
Certified Calculus Tutor in Ottawa
...with a Bachelor's degree in Physics. I believe the most important skill for a tutor is to adapt teaching style to the specific strengths and weaknesses of the student. My in-depth knowledge and experience with improvisation allow me to flexibly change problem solving approaches based on what the student needs. I am focused on engaging...
Catherine: Ottawa Calculus tutor
Certified Calculus Tutor in Ottawa
...math sections of them. I believe that every student can learn math but that all students learn in different ways. As a trained teacher I have developed many strategies for helping students that have struggled with math in the past. I hope that I can help you to build your math skills and confidence as...
Ming: Ottawa Calculus tutor
Certified Calculus Tutor in Ottawa
I graduated from Columbia University in 2016 with a degree in applied mathematics. I work in finance now but have always had a passion for tutoring peers. I've been tutoring for standardized tests such as the SATs, AP subject tests, and ACTs since high school.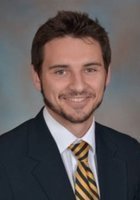 Rick: Ottawa Calculus tutor
Certified Calculus Tutor in Ottawa
Providing guidance in science and mathematics to help students understand the real-world applications of scientific and mathematical concepts in their everyday lives. I have a B.S.E. in Aerospace Engineering and a B.S. in Sustainable Energy Materials and Technology, and I am pursuing my M.S. in Aerospace Engineering.... Learning science and mathematics through real-world applications that show how concepts can actually be used to solve real problems.
Minu: Ottawa Calculus tutor
Certified Calculus Tutor in Ottawa
...medical student student at Stritch School of Medicine. I graduated from Saint Louis University with a major in Neuroscience and a minor in Public Health. I am from Bolingbrook, IL and graduated from Neuqua Valley High School. I have lived in 7 different cities in 18 years and love to go on road trips! I...
Erin: Ottawa Calculus tutor
Certified Calculus Tutor in Ottawa
...the answer outright, I will talk the problem out with them and help them to reach the answer themselves. I know that everyone has a unique way of thinking, and for this reason I show students several ways to approach a problem so they can chose which method is best for them. My strongest subject...
Georgia: Ottawa Calculus tutor
Certified Calculus Tutor in Ottawa
...current undergraduate student in Columbia College. I have not declared a major, but am most interested in studying environmental science, and Russian. Throughout high school I volunteered with various organizations to help teach students everything from French to Taekwondo. I am most interested in Russian and Math, but tutor a wider range of subjects. I...
Lindsay: Ottawa Calculus tutor
Certified Calculus Tutor in Ottawa
...prepare for standardized tests I focus on taking practice exams and working with students on the areas they need the most help. Outside of school I enjoy hiking, gardening, reading, and cooking. I like to explore new ways of doing things and being outside. I like to try to strike a good balance between learning,...
Private Online Calculus Tutoring in Ottawa
Receive personally tailored Calculus lessons from exceptional tutors in a one-on-one setting. We help you connect with online tutoring that offers flexible scheduling.
Finding a skilled calculus tutor in Ottawa is easy with the help of the experts at Varsity Tutors. Trying to find someone who is easily accessible and knowledgeable in a tricky subject area can be challenging to accomplish on your own. Varsity Tutors makes the process easier by connecting you with private instructors who are highly qualified and easy to work with. Whether you're studying calculus at the University of Ottawa or you have a student attending a nearby high school like École Secondaire Publique De La Salle, Glebe Collegiate Institute, or Cairine Wilson Secondary School, working with an experienced instructor can make this complicated topic more accessible.
Calculus is an intimidating subject for many students because it seems so alien to the type of math to which they are accustomed. There are two forms of calculus: differential calculus and integral calculus. The subject as a whole is known as the branch of mathematics that measures change. Differential calculus measures instantaneous rates of change, and integral calculus is focused on the theory and application of integrals and interpretation. The study of calculus is critical for students who wish to pursue degrees and careers in physics, economics, biology, actuarial science, and finance.
Working with a personal Ottawa calculus tutor gives you the ability to explore the subject comprehensively or to focus specifically on complicated techniques, depending on your learning needs. You see, when you work with an instructor in a one-on-one setting, the entire session is focused on you. Your instructor can take the time to get to know you as an individual and discover your learning style, career and academic goals, academic strengths, and areas of academic weaknesses. All of this information can be used to inform the construction of your individual sessions. As your learning needs change, your instructor can modify your Ottawa calculus tutoring sessions as needed.
If you're wondering if the content of your sessions will be relevant to what you're studying or struggling with, the answer is yes. However, it's impossible to describe a typical tutoring session, as the needs of individual students vary so dramatically. Any Ottawa calculus tutoring session can cover any element of the subject, including the fundamental theorem of calculus, types of discontinuities, infinite limits, secant lines, second derivatives, mean value theorem, relative extrema, improper integrals, sketching slope fields, parametric equations, polar functions, and infinite geometric series. Regardless of the level of calculus you're studying or your personal mastery of specific techniques within the subject, calculus tutoring in Ottawa can be customized to fit your needs.
Ottawa calculus tutoring sessions are held in a secure online learning environment. Virtual meetings make it easy to meet with a skilled instructor, even if you have a hectic schedule. As long as you have your computer, tablet, or other digital device and a reliable internet connection, you can hop on to your session and meet face-to-face with your teacher.
Calculus tutoring in Ottawa provides you with instant feedback from a highly qualified instructor who can work through problems on a digital whiteboard and check your work with screen sharing through our Live Learning Platform. Sessions can be scheduled for the morning, afternoon, or evening hours throughout the week and on weekends, which makes it easy to give yourself the educational support you need as you work towards your learning goals.
Varsity Tutors makes finding an experienced Ottawa calculus tutor simple. Whether you're pursuing a degree at Carleton University or you have a student at Woodroffe High School, it's essential to seek out the necessary academic support to help one work towards educational goals with maximum efficiency. If you're ready to get started with calculus tutoring in Ottawa, contact Varsity Tutors today.
Your Personalized Tutoring Program and Instructor
Identify Needs
Our knowledgeable directors help you choose your tutor with your learning profile and personality in mind.
Customize Learning
Your tutor can customize your lessons and present concepts in engaging easy-to-understand-ways.
Increased Results
You can learn more efficiently and effectively because the teaching style is tailored to you.
Online Convenience
With the flexibility of online tutoring, your tutor can be arranged to meet at a time that suits you.
Top International Cities for Calculus Tutoring