We are open Saturday and Sunday!
Call Now to Set Up Tutoring:
(847) 840-2442
Private In-Home and Online Science Tutoring in Orland Park, IL
Receive personally tailored Science lessons from exceptional tutors in a one-on-one setting. We help you connect with in-home and online tutoring that offers flexible scheduling and your choice of locations.
Recent Tutoring Session Reviews
"The student had worked the problem I had left with her, but her set up had the external force in the wrong direction in her initial free body diagram, which naturally invalidated the work that followed. I gave her two other problems to work on during our time, a dog pulling a weighted sled up a hill (ramp) with a known slope, and a car of known mass turning through a curve with a known radius and different known coefficients of friction. We worked through this problem for a "flat" curve. Then I showed her how to solve the problem if the curve was banked. She did well on the problems I left her with a similar practice problem to do before our next meeting. Our goal is to see if she can set up the initial equations correctly without any assistance. She's making good progress."
"Tonight the student and I covered friction problems. We went over developing free body diagrams and corresponding equations."
"We did final exam prep. We reviewed mechanisms, resonance structures, ranking molecules, addition rxns, substitution rxns, elimination rxns."
"1. We covered balancing chemical reactions and naming compounds.
2. I left the student with a sheet to practice more on balancing equations.
3. The student seems to understand the concept of balancing equations but struggled with naming compounds and writing chemical formulas from compounds. After practice, I believe he understands the material better but really must practice to retain the information."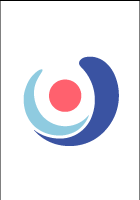 "A lot of what the student might need more help in is the vocabulary because it seems that the concepts are making sense; it's just that he can't put together the right words to describe it correctly for the sake of the points on the exam. Otherwise, I think he is doing a really good job and putting in the effort to understand biology. I would suggest he review the videos online his teacher provided to get a better understanding of how the pieces of the puzzle fit together, as illustrations are always a great help. We will continue to work on vocabulary going forward."
"After completing her take-home exam and homework over the holiday weekend, the student had a few questions about some of the problems, so we went through the problems again to see where she hit a snag. For the exam, she had a few conceptual issues with tension. She was over thinking the problems. Once I showed and explained to her a more simple way of approaching and solving the problems, she gained clarity and understanding."
Nearby Cities:
Evanston Science Tutoring
,
Skokie Science Tutoring
,
Oak Park Science Tutoring
,
Downers Grove Science Tutoring
,
Highland Park Science Tutoring
,
Des Plaines Science Tutoring
,
Glencoe Science Tutoring
,
Naperville Science Tutoring
,
Oak Lawn Science Tutoring
,
Elmhurst Science Tutoring
,
Lombard Science Tutoring
,
Schaumburg Science Tutoring
,
Lake Forest Science Tutoring
,
Buffalo Grove Science Tutoring
,
Wheaton Science Tutoring
Nearby Tutors:
Evanston Science Tutors
,
Skokie Science Tutors
,
Oak Park Science Tutors
,
Downers Grove Science Tutors
,
Highland Park Science Tutors
,
Des Plaines Science Tutors
,
Glencoe Science Tutors
,
Naperville Science Tutors
,
Oak Lawn Science Tutors
,
Elmhurst Science Tutors
,
Lombard Science Tutors
,
Schaumburg Science Tutors
,
Lake Forest Science Tutors
,
Buffalo Grove Science Tutors
,
Wheaton Science Tutors
Call us today to connect with a top
Science tutor in Orland Park, IL
(847) 840-2442