Call Now to Set Up Tutoring:
(310) 617-6847
Private In-Home and Online Mandarin Chinese Tutoring in Orange County, CA
Receive personally tailored Mandarin Chinese lessons from exceptional tutors in a one-on-one setting. We help you connect with in-home and online tutoring that offers flexible scheduling and your choice of locations.
Recent Tutoring Session Reviews
"The student and I worked on a worksheet he was given in class and worked on some problems from his math book that were assigned for homework. He did a much better job focusing today and seemed to show a strong grasp of the material. He was able to complete both assignments in an hour and a half and needed very little guidance after the first few problems."
"The student and I worked on her remaining college admissions essays, and I'm so excited for and proud of her!  Her admissions essays were strong, and I hope that she gains acceptance into the schools of her choice."
"We discussed line and point definitions.  The student solved a homework set around this content.  We further discussed a game plan for physics and determined some additional time will be needed to get her caught up in both. We will learn more this week.  "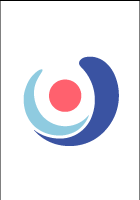 "Today we discussed the student's diagnostic exam as well as the test format. I then gave her a detailed review of the different math concepts found in the exam and we also went through a series of sample math questions, going from easy to difficult. Tomorrow we will begin working on grammar."
"We defined terms such as vectors, scalars, velocity, displacement, distance, acceleration. We also practiced questions from topics such as kinematics, free fall, projectile motion, force, friction, momentum, work, and power."
"We worked on listening and Q+A practice for the student's end of chapter assignments. Next time, I will suggest or bring up strategies for her to memorize Chinese characters and strategies on associating phonetic pronunciations with characters in her vocab."
Nearby Cities:
Malibu Mandarin Chinese Tutoring
,
Pacific Palisades Mandarin Chinese Tutoring
,
Oxnard Mandarin Chinese Tutoring
,
Woodland Hills Mandarin Chinese Tutoring
,
Santa Clarita Mandarin Chinese Tutoring
,
Thousand Oaks Mandarin Chinese Tutoring
,
Simi Valley Mandarin Chinese Tutoring
,
Ventura Mandarin Chinese Tutoring
,
Camarillo Mandarin Chinese Tutoring
,
Moorpark Mandarin Chinese Tutoring
,
Santa Paula Mandarin Chinese Tutoring
,
Agoura Hills Mandarin Chinese Tutoring
,
Calabasas Mandarin Chinese Tutoring
,
Port Hueneme Mandarin Chinese Tutoring
,
Fillmore Mandarin Chinese Tutoring
Nearby Tutors:
Malibu Mandarin Chinese Tutors
,
Pacific Palisades Mandarin Chinese Tutors
,
Oxnard Mandarin Chinese Tutors
,
Woodland Hills Mandarin Chinese Tutors
,
Santa Clarita Mandarin Chinese Tutors
,
Thousand Oaks Mandarin Chinese Tutors
,
Simi Valley Mandarin Chinese Tutors
,
Ventura Mandarin Chinese Tutors
,
Camarillo Mandarin Chinese Tutors
,
Moorpark Mandarin Chinese Tutors
,
Santa Paula Mandarin Chinese Tutors
,
Agoura Hills Mandarin Chinese Tutors
,
Calabasas Mandarin Chinese Tutors
,
Port Hueneme Mandarin Chinese Tutors
,
Fillmore Mandarin Chinese Tutors
Call us today to connect with a top
Mandarin Chinese tutor in Orange County, CA
(310) 617-6847