We are open Saturday and Sunday!
Call Now to Set Up Tutoring:
(310) 617-6847
Private In-Home and Online Spanish Tutoring in Orange, CA
Receive personally tailored Spanish lessons from exceptional tutors in a one-on-one setting. We help you connect with in-home and online tutoring that offers flexible scheduling and your choice of locations.
Recent Tutoring Session Reviews
"Today we played charades with last week's words (prepositions). We also reviewed them together. Later we played basketball with words."
"We reviewed homework and the student read the sentences to practice her pronunciation. She had some questions about a listening comprehension she was practicing on her own. We went over various stores, items found in the stores and various dialogues one would have asking for something and how much it costs. I introduced various clothing items for vocabulary and we practiced scenarios as a sales assistant and a client. She was having some difficulty with the high numbers (in the hundreds), so we played a cooperative game to practice the #s. Afterwards, she felt more comfortable with the numbers. Then, we did a partner activity with various -ar verbs and the forms. We alternated asking what someone does on various days? We alternated answering based on the image. I gave her some homework on question words."
"Work on project "Photostory". Study for quiz next week. Vocabulary terms: Ocupaciones. "El mundo del trabajo" help him memorize terms."
"We started on the imperfect tense today. This is completely new information for the student, so she will be ahead once they begin working on it in class. We went over verb conjugations for er, ir, and ar verbs in the imperfect tense as well as the irregular verbs in the imperfect tense. I also provided her with trigger words which can be used to identify when to use the imperfect tense in sentence conjugation as well as specific scenarios to use imperfect. We then did some very simple sentence construction which allowed her to select the correct conjugation and work on pronunciation. She seemed to easily understand the concepts and only had minor struggles with pronunciation, which is understandable, because the imperfect conjugations can be tongue twisters. I provided her with tips on how to be able to correctly pronounce the conjugations. I'm looking forward to building on these concepts next week!"
"We covered the days of the week, expressions, vocabulary, and the alphabet. The student is progressing well with learning the days of the week. However, additional emphasis on the alphabet is required for her to continue to progress in this area."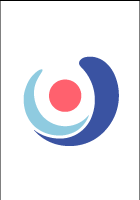 "This session we reviewed classroom commands and learned new classroom commands. We also read La Bandera, a book about the American flag. The student read each page in Spanish and then translated each page into English after reading it in Spanish. He is good a reading comprehension and pronunciation but could improve his ability to remember words we've learned."
Nearby Cities:
Malibu Spanish Tutoring
,
Pacific Palisades Spanish Tutoring
,
Oxnard Spanish Tutoring
,
Woodland Hills Spanish Tutoring
,
Santa Clarita Spanish Tutoring
,
Thousand Oaks Spanish Tutoring
,
Simi Valley Spanish Tutoring
,
Ventura Spanish Tutoring
,
Camarillo Spanish Tutoring
,
Moorpark Spanish Tutoring
,
Santa Paula Spanish Tutoring
,
Agoura Hills Spanish Tutoring
,
Calabasas Spanish Tutoring
,
Port Hueneme Spanish Tutoring
,
Fillmore Spanish Tutoring
Nearby Tutors:
Malibu Spanish Tutors
,
Pacific Palisades Spanish Tutors
,
Oxnard Spanish Tutors
,
Woodland Hills Spanish Tutors
,
Santa Clarita Spanish Tutors
,
Thousand Oaks Spanish Tutors
,
Simi Valley Spanish Tutors
,
Ventura Spanish Tutors
,
Camarillo Spanish Tutors
,
Moorpark Spanish Tutors
,
Santa Paula Spanish Tutors
,
Agoura Hills Spanish Tutors
,
Calabasas Spanish Tutors
,
Port Hueneme Spanish Tutors
,
Fillmore Spanish Tutors
Call us today to connect with a top
Spanish tutor in Orange, CA
(310) 617-6847