Call Now to Set Up Tutoring:
(310) 617-6847
Private In-Home and Online Trigonometry Tutoring in Ontario, OR
Receive personally tailored Trigonometry lessons from exceptional tutors in a one-on-one setting. We help you connect with in-home and online tutoring that offers flexible scheduling and your choice of locations.
Recent Tutoring Session Reviews
"Went over trigonometric functions and inverse of the functions. Looked at how to find exact values by substituting and cancelling parts of equations using inverses."
"We caught up to material the student was missing because she was gone, so now we will explain each concept by making a clear study guide before she works through the practice problems."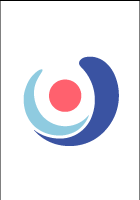 "The student is taking Algebra 2 over the summer and must pass in order to stay at his magnet high school. He has a quiz tomorrow and an exam the following day. We focused on chapter 7 in his book (which the quiz and exam are on) which covered exponential growth and logs. By the end of the session, he was able to answer several questions on his own correctly. I cautioned him that this does not mean that he should stop studying, he should still continue tackling many questions on his own. We also covered graphing of these functions. He has a good understanding of graphing basic functions (linear, parabolic, etc.), but he just needed guidance putting those applications to exponential growth/logs. Overall, I would say that the student did well. Once we got the actual issues that he was having with the Math, we were able to build him up to hopefully do well. He has the potential to pass his class, it will just depend on him staying focused and doing the work."
"The student had just taken her test so she did not go over new material. In this session, we went over section 3 in her textbook where she is focusing on isolating variables. I taught her the various ways to isolate a single variable depending on what operations are at work. She had a little difficulty in understanding what inverted operation to use, but she got better over time."
"We reviewed for the student's chapter 2 test tomorrow. The material covered includes properties of linear/quadratic/absolute value functions & graphing. He knows the material very well, & I expect him to get an A on the test."
"Today we mainly focused on integration by parts, solved many problems, and worked on fundamentals to understand derivatives and integration of different functions. Problems were given to provide additional practice."
Nearby Cities:
Malibu Trigonometry Tutoring
,
Pacific Palisades Trigonometry Tutoring
,
Oxnard Trigonometry Tutoring
,
Woodland Hills Trigonometry Tutoring
,
Santa Clarita Trigonometry Tutoring
,
Thousand Oaks Trigonometry Tutoring
,
Simi Valley Trigonometry Tutoring
,
Ventura Trigonometry Tutoring
,
Camarillo Trigonometry Tutoring
,
Moorpark Trigonometry Tutoring
,
Santa Paula Trigonometry Tutoring
,
Agoura Hills Trigonometry Tutoring
,
Calabasas Trigonometry Tutoring
,
Port Hueneme Trigonometry Tutoring
,
Fillmore Trigonometry Tutoring
Nearby Tutors:
Malibu Trigonometry Tutors
,
Pacific Palisades Trigonometry Tutors
,
Oxnard Trigonometry Tutors
,
Woodland Hills Trigonometry Tutors
,
Santa Clarita Trigonometry Tutors
,
Thousand Oaks Trigonometry Tutors
,
Simi Valley Trigonometry Tutors
,
Ventura Trigonometry Tutors
,
Camarillo Trigonometry Tutors
,
Moorpark Trigonometry Tutors
,
Santa Paula Trigonometry Tutors
,
Agoura Hills Trigonometry Tutors
,
Calabasas Trigonometry Tutors
,
Port Hueneme Trigonometry Tutors
,
Fillmore Trigonometry Tutors
Call us today to connect with a top
Trigonometry tutor in Ontario, OR
(310) 617-6847