Call Now to Set Up Tutoring:
(512) 299-3388
Private In-Home and Online Physical Chemistry Tutoring in Onion Creek, TX
Receive personally tailored Physical Chemistry lessons from exceptional tutors in a one-on-one setting. We help you connect with in-home and online tutoring that offers flexible scheduling and your choice of locations.
How can Physical Chemistry tutoring help you succeed?
Varsity Tutors is here to potentially help you do well in your physical chemistry course. Contact us to find yourself an experienced physical chemistry tutor in Onion Creek, TX, who can provide a positive environment that may make it easy to learn and understand. Your tutor will start by assessing your current physical chemistry knowledge, looking in particular for your strengths and weaknesses. With that information, the tutor can create a customized study plan that aims to try to improve your overall knowledge of the subject and tries to correct any weaknesses you have. Whether you're having a tough time with ionization constants, internal energy, heat capacities, thermal expansion, or any other key concepts of physical chemistry, a skilled tutor could break those concepts down for you so they might be easier to understand.
Our educational directors can help you connect with a private tutor in Onion Creek, TX, who is experienced in helping students prepare for physical chemistry. There's really no substitute for the kind of personal attention a tutor provides, and it gives you a major edge over other students. It's well worth your time to work with a tutor now, as the physical chemistry knowledge you build during tutoring sessions could be the difference between getting an average grade and acing your course.
To connect with physical chemistry tutors in Onion Creek, call the educational directors at Varsity Tutors. For your convenience, you can set up tutoring sessions wherever you want, including in your home during the evening, over at the South Austin campus of Austin Community College after finishing up your classes for the day, or even out at the Onion Creek Greenbelt to get some fresh air while you're studying. If you prefer face-to-face online tutoring sessions, you can set those up through the Varsity Tutors live learning platform.
Our experienced educational directors are happy to help students in Onion Creek find a physical chemistry tutor who could help them pursue their academic goals. Unlike the classroom environment, the tutoring experience focuses entirely on you and caters to your preferred learning style, helping you get the fastest possible results. Your tutor can find plenty of ways to make study sessions interesting and engaging for you, such as setting up experiments so you get to see chemical reactions in person. During every tutoring session, you'll receive constant guidance and immediate feedback on what you're doing, which could keep you on the right path towards success in physical chemistry.
Recent Tutoring Session Reviews
"A lot of today was review. The student is really getting this stuff. We reviewed gas laws, significant figures, types of reactions, ions, isotopes and real world applications such as diving or packaging hair sprays."
"We went over some concepts that the student wanted to review from last semester, including running through concepts that they were just beginning to go through in chemistry, such as the ideal gas law and periodic trends."
"In this session we covered more dimensional analysis with a worksheet that the student's teacher had given him. He showed a lot of improvement by the end of the session, when he was able to solve the problems with almost no help from me."
"The student and I worked on his chemistry assignment, which had to do with dimensional analysis and converting between units. He was initially slow to pick it up, but by the end he was able to do the problems largely on his own."
"The student and I reviewed percent yields for her quiz. We did a practice sheet that her teacher had given her and went through the steps together. She also finished questions that were part of her lab packet on thermal transfer."
"We covered vertebrates and the three animal kingdoms that fall under it. The student did well with this material and had a positive attitude. Memorization strategies were used."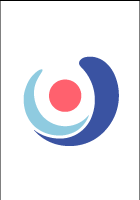 Nearby Cities:
Thousand Oaks Physical Chemistry Tutoring
,
Windcrest Physical Chemistry Tutoring
,
Hollywood Park Physical Chemistry Tutoring
,
Helotes Physical Chemistry Tutoring
,
Leon Valley Physical Chemistry Tutoring
,
Alamo Heights Physical Chemistry Tutoring
,
Kirby Physical Chemistry Tutoring
,
Converse Physical Chemistry Tutoring
,
Scenic Oaks Physical Chemistry Tutoring
,
Universal City Physical Chemistry Tutoring
,
Schertz Physical Chemistry Tutoring
,
San Antonio Physical Chemistry Tutoring
,
Boerne Physical Chemistry Tutoring
,
Fair Oaks Ranch Physical Chemistry Tutoring
,
Bulverde Physical Chemistry Tutoring
Nearby Tutors:
Thousand Oaks Physical Chemistry Tutors
,
Windcrest Physical Chemistry Tutors
,
Hollywood Park Physical Chemistry Tutors
,
Helotes Physical Chemistry Tutors
,
Leon Valley Physical Chemistry Tutors
,
Alamo Heights Physical Chemistry Tutors
,
Kirby Physical Chemistry Tutors
,
Converse Physical Chemistry Tutors
,
Scenic Oaks Physical Chemistry Tutors
,
Universal City Physical Chemistry Tutors
,
Schertz Physical Chemistry Tutors
,
San Antonio Physical Chemistry Tutors
,
Boerne Physical Chemistry Tutors
,
Fair Oaks Ranch Physical Chemistry Tutors
,
Bulverde Physical Chemistry Tutors
Call us today to connect with a top
Physical Chemistry tutor in Onion Creek, TX
(512) 299-3388