Call Now to Set Up Tutoring:
(734) 348-3890
Private In-Home and Online Pre-Calculus Tutoring in Old West Side, MI
Receive personally tailored Pre-Calculus lessons from exceptional tutors in a one-on-one setting. We help you connect with in-home and online tutoring that offers flexible scheduling and your choice of locations.
Recent Tutoring Session Reviews
"The student and I covered wave functions. She seemed to struggle with matching concepts up with images. I then promoted to make it a little interesting and then she got better. I did include a strategy to remember the values of sine and cosine at important angles. I did leave her with some practice problems I constructed myself. She scored high on her previous two assignments which is very impressive. No concerns."
"The student and I discussed about finding the domain of composition of functions and how to solve for the new functions. She was a little confused on which function to substitute into what function. I think the notation threw her off, but I was able to clarify the notation and provide an alternative way to see the notation. Following this session, I will provide her links to example problems she can work through."
"The student and I discussed algebraic functions. We went through some optimization problems and did a good deal of curve sketching. She remains very capable of understanding and applying the concepts, but I think she needs to be more diligent and meticulous in his work on the problems."
"The student and I discussed polynomial division: long division and implicit. We discussed the remainder theory of polynomial division. She had time to go through her entire homework. I had her check her homework. I was very impressed when she suggested using the remainder theorem in checking an answer. Great thinking!"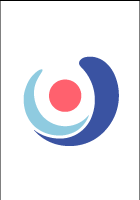 "The student and I finished the material in her book, covering angle measures and reading graphs. I then had her take a few questions at a time with a timer from her practice test. Timing doesn't seem like too big of an issue, which is great! We just need to work on when to apply certain concepts and how to optimize your time during the test. She has a good sense of mental math and would benefit from practicing it on a regular basis, which I recommended she do."
"The student and I had a great session today. This was our second session together, and I really am enjoying working with him. We worked on his homework assignment which was to identify the graphs of polynomials, absolute value, square and cubed root and reciprocal functions. The assignment also covered functions that have multiple equations for different values of x (inequality functions). This part took the most time because we had to go through each one individually and find what the graph looked like, the domain and range, the intercepts, and whether or not the function was continuous. This lesson was very successful, and I think he now has a great understanding of the difficult concepts in the assignment."
Nearby Cities:
Detroit Pre-Calculus Tutoring
,
Sterling Heights Pre-Calculus Tutoring
,
Ann Arbor Pre-Calculus Tutoring
,
Farmington Hills Pre-Calculus Tutoring
,
Rochester Pre-Calculus Tutoring
,
Ypsilanti charter Township Pre-Calculus Tutoring
,
Augusta charter Township Pre-Calculus Tutoring
,
Angell Pre-Calculus Tutoring
,
Belleville Pre-Calculus Tutoring
,
Macomb Pre-Calculus Tutoring
,
Bridgewater Pre-Calculus Tutoring
,
Canton Pre-Calculus Tutoring
,
Clinton Pre-Calculus Tutoring
,
Dexter Pre-Calculus Tutoring
,
Hamburg Pre-Calculus Tutoring
Nearby Tutors:
Detroit Pre-Calculus Tutors
,
Sterling Heights Pre-Calculus Tutors
,
Ann Arbor Pre-Calculus Tutors
,
Farmington Hills Pre-Calculus Tutors
,
Rochester Pre-Calculus Tutors
,
Ypsilanti charter Township Pre-Calculus Tutors
,
Augusta charter Township Pre-Calculus Tutors
,
Angell Pre-Calculus Tutors
,
Belleville Pre-Calculus Tutors
,
Macomb Pre-Calculus Tutors
,
Bridgewater Pre-Calculus Tutors
,
Canton Pre-Calculus Tutors
,
Clinton Pre-Calculus Tutors
,
Dexter Pre-Calculus Tutors
,
Hamburg Pre-Calculus Tutors
Call us today to connect with a top
Pre-Calculus tutor in Old West Side, MI
(734) 348-3890