We are open until 8pm!
Call Now to Set Up Tutoring:
(518) 300-4098
Private In-Home and Online Statistics Tutoring in Old Chatham, NY
Receive personally tailored Statistics lessons from exceptional tutors in a one-on-one setting. We help you connect with in-home and online tutoring that offers flexible scheduling and your choice of locations.
Recent Tutoring Session Reviews
"In this session, we covered simple linear and multiple linear regression. We interpreted SPSS output including R square, F test on the overall model, individual regression coefficients, and using the regression equation to make predictions. We have another lesson scheduled for tomorrow."
"The client wanted help on how to interpret results of hypothesis tests and make decisions about rejecting or retaining the null. We practiced with many homework problems, and also made sure that he knows how to use Excel to properly calculate the test statistics. I gave him notes on both the p-value method and the critical value method."
"The student and I covered sample and population standard deviation and variance as measures of spread. We also went through his biology notes and a worksheet to prepare for his quiz on Friday covering basic chemistry and types of macromolecules. I'll do my best to try to motivate him to learn things and make the material more interesting."
"The student and I covered the first three chapters from the course, which included these topics: definitions, different types of tables and graphs, modality, symmetry, percentiles, quartiles, mean, mode, median, variance and standard deviation. Because of a large number of definitions involved, writing flashcards could be quite useful for studying."
"The student and I covered the usage of standard normal distribution tables to answer probability questions about various normal distributions. She displayed expertise from the start of the session with certain forms of z-score problems, but needed some help with two-tail probabilities and natural recognition of right tail vs left tail questions. Her excellent score on the most recent quiz is a sign of good progress and she picked up some of the more subtle problems involving the symmetry of the normal distribution very quickly. We also covered test-taking skills such as effective use of time to re-check answers, organization of scratch paper to facilitate re-checking and minimize errors, and simple breathing exercises to lessen test anxiety."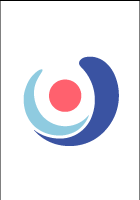 "The student and I focused on her homework for her new unit which was mostly on research methods concepts. She is doing a great job trying to understand the terms, and we worked on definitions of different research components in statistics."
Nearby Cities:
Westminster Statistics Tutoring
,
Connecticut Statistics Tutoring
,
Portland Statistics Tutoring
,
Hartford Statistics Tutoring
,
Waterbury Statistics Tutoring
,
Albany Statistics Tutoring
,
Danbury Statistics Tutoring
,
New Britain Statistics Tutoring
,
Schenectady Statistics Tutoring
,
Bristol Statistics Tutoring
,
Meriden Statistics Tutoring
,
Middletown Statistics Tutoring
,
Troy Statistics Tutoring
,
Shelton Statistics Tutoring
,
Torrington Statistics Tutoring
Nearby Tutors:
Westminster Statistics Tutors
,
Connecticut Statistics Tutors
,
Portland Statistics Tutors
,
Hartford Statistics Tutors
,
Waterbury Statistics Tutors
,
Albany Statistics Tutors
,
Danbury Statistics Tutors
,
New Britain Statistics Tutors
,
Schenectady Statistics Tutors
,
Bristol Statistics Tutors
,
Meriden Statistics Tutors
,
Middletown Statistics Tutors
,
Troy Statistics Tutors
,
Shelton Statistics Tutors
,
Torrington Statistics Tutors
Call us today to connect with a top
Statistics tutor in Old Chatham, NY
(518) 300-4098