We are open Saturday and Sunday!
Call Now to Set Up Tutoring:
(816) 336-1167
Private In-Home and Online French Tutoring in Olathe, KS
Receive personally tailored French lessons from exceptional tutors in a one-on-one setting. We help you connect with in-home and online tutoring that offers flexible scheduling and your choice of locations.
Recent Tutoring Session Reviews
"The student is still working on quadratic equations for his school math class.  He did homework problems using the quadratic formula to find the roots.  We reviewed graphing the functions and using the discriminant to identify how many times the parabola touches the x-axis, if at all.  Then he worked problems on completing the square."
"The student and I reviewed how to find pH and pOH, both from hydrogen ion concentration and hydroxide ion concentration. We also discussed the relationship between pH and pOH and between hydrogen ion and hydroxide ion concentrations, and went over how to determine the amount of strong base or strong acid needed for neutralization reactions. We finished up by reviewing buffered solutions and going through her practice problems related to the material."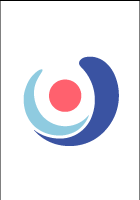 "We went over more factoring and also how to add, multiply and divide fractions with algebraic expressions. This was all new information for him but he learned the concepts very quickly so I was proud him."
"We reviewed the graphing problems I gave him at the conclusion of our last session. He did very well on them. The last one proved to be a little tricky and I thought it provided a perfect segue for us to go into the next technique. As this last problem illustrated, the problem with the graphing method is that the graph may have inaccuracies or imperfection that make it hard to see what the answer is. In these cases it is better to use the substitution method to get a clearer perspective. I used the same problems assigned for graphing to practice substitution. This was so the student could see that both methods will yield the same answers when done correctly. We worked through several examples before I let him do some on his own. He seemed to get the basic idea. I assigned the same problem we did for graphing only this time he was to use the substitution method."
"The student and I reviewed her last assignment: a full length narrative. We read it, critiqued it, and then made notes for changes and improvements. We then moved on to math and worked on word problems involving fractions and complex problems."
"Today the student and I worked first on some quick French verb exercises, as well as a pronunciation exercise before we went back to reading Moliere. She is getting much better with understanding/translating the text. We are about half way through, so we should be finishing it soon."
Nearby Cities:
Shawnee Mission French Tutoring
,
Overland Park French Tutoring
,
Leawood French Tutoring
,
Prairie Village French Tutoring
,
Lenexa French Tutoring
,
Grandview French Tutoring
,
Kansas City French Tutoring
,
Kansas City French Tutoring
,
Independence French Tutoring
,
Lawrence French Tutoring
,
Lee's Summit French Tutoring
,
Shawnee French Tutoring
,
Blue Springs French Tutoring
,
Leavenworth French Tutoring
,
Liberty French Tutoring
Nearby Tutors:
Shawnee Mission French Tutors
,
Overland Park French Tutors
,
Leawood French Tutors
,
Prairie Village French Tutors
,
Lenexa French Tutors
,
Grandview French Tutors
,
Kansas City French Tutors
,
Kansas City French Tutors
,
Independence French Tutors
,
Lawrence French Tutors
,
Lee's Summit French Tutors
,
Shawnee French Tutors
,
Blue Springs French Tutors
,
Leavenworth French Tutors
,
Liberty French Tutors
Call us today to connect with a top
French tutor in Olathe, KS
(816) 336-1167