Call Now to Set Up Tutoring:
(847) 840-2442
Private In-Home and Online Accounting Tutoring in Oak Park, IL
Receive personally tailored Accounting lessons from exceptional tutors in a one-on-one setting. We help you connect with in-home and online tutoring that offers flexible scheduling and your choice of locations.
How can a tutor assist you in conquering Accounting?
Accountants are the backbone of the business world. Companies both large and small depend on their accountants to prepare financial statements, analyze costs, and handle internal audits. It can be a rewarding job on many levels, but, if you want to build a reputation for accuracy and dependability, you need to do the job right. That begins with understanding your accounting course and getting the basic concepts and formulas you'll need memorized. Even if you're not planning on being an accountant, there's no sense in letting your grade point average suffer. Especially not when Varsity Tutors could help you find a qualified, professional accounting tutor in Oak Park, IL.
When you work with a personal instructor, you'll have an expert accountant in your corner helping you succeed. You could ask all the questions you can't get answered in class, with your tutor giving the answers in real time. Varsity Tutors can even find you an expert accounting tutor in Oak Park, IL, who can develop a study plan that is designed specifically with you in mind. That could be based off of your input, or off of diagnostic assessments aimed at finding problem areas. Either way, the content and pacing of instruction will be up to you. You could spend as many sessions as you like going over the money measurement concept or the going concern concept.
Another benefit you'll enjoy is total and complete flexibility as regards the arrangement of study sessions. All of the tutors that Varsity Tutors can connect you with in Oak Park are skilled in teaching accounting and in adapting to scheduling needs. You could select times and locations that suit you, with no need to rearrange your existing daily routine. If you want to meet your instructor at the local library to explore the ins and outs of prudence, that's entirely up to you. Should you prefer to study substance over form in the comfort of your own home, you can do that too. You'll also be able to reschedule or add sessions as you see fit, just by making a phone call. Varsity Tutors even has an online live learning platform that will get you face-to-face with your instructor over the Internet anywhere you have a device and a connection handy.
Why struggle, when you can ace your course with the help of a professional expert accounting tutor in Oak Park today? Give private instruction a try. You might be glad you did!
Recent Tutoring Session Reviews
"Helped the student with her geometry homework and biology project, set goals for the end of the year (C/D's to high B's in three weeks...), and found then supplemented flashcards for tomorrow's geometry test."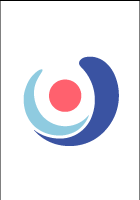 "-Strengths & Weaknesses Assessment  -Capitalization review  -Apostrophe Review  -Fractions & Common Denominator Review  -Vocabulary Strategies The student does not seem daunted by the test and is very driven to improve."
"This was our second session of the weekend. She is at the point where she knows how to do almost all of the problems, but still gets a few wrong due to typos and small mistakes. Now that she does not have much of an issue with the timing anymore, she should have enough time to go through each one and check her work. She is doing well, and should be prepared for her test next week."
"Reviewing from last session, I had the student start with percentage problems and rates of change. Then we moved on to word problems, and figuring out what the question is specifically asking you to solve. While he's very good at solving straightforward formulas and sums in his head, it's harder for him to translate words into equations, so we'll continue to focus on that. Then, since we're prepping for the test, I timed him on a math test. It was a good baseline for me to see how we can progress in the future."
"We reviewed the student's problem set for the week, which included topics covering factoring and graphing quadratics.  We also looked over her review packet, helping her to prepare for her upcoming quadratic unit test."
"Today, the student and I reviewed several concepts and problems that included a focus on her Chapter 10 and 11 concepts. We first reviewed the concept related to the "application" of overhead using a calculated predetermined overhead rate and an activity base. She also obtained a better understanding of overapplied overhead (negative balance) vs. underapplied (positive balance), as well as the just-in-time principles. We were also able to review a question involving the calculation of cost of goods sold, direct material cost, and direct labor and another question related to the evaluation of how a change in units sold can change operating income and the calculation of breakeven in dollars."
Nearby Cities:
Evanston Accounting Tutoring
,
Skokie Accounting Tutoring
,
Downers Grove Accounting Tutoring
,
Highland Park Accounting Tutoring
,
Des Plaines Accounting Tutoring
,
Glencoe Accounting Tutoring
,
Naperville Accounting Tutoring
,
Oak Lawn Accounting Tutoring
,
Elmhurst Accounting Tutoring
,
Lombard Accounting Tutoring
,
Schaumburg Accounting Tutoring
,
Lake Forest Accounting Tutoring
,
Buffalo Grove Accounting Tutoring
,
Wheaton Accounting Tutoring
,
Gleview Accounting Tutoring
Nearby Tutors:
Evanston Accounting Tutors
,
Skokie Accounting Tutors
,
Downers Grove Accounting Tutors
,
Highland Park Accounting Tutors
,
Des Plaines Accounting Tutors
,
Glencoe Accounting Tutors
,
Naperville Accounting Tutors
,
Oak Lawn Accounting Tutors
,
Elmhurst Accounting Tutors
,
Lombard Accounting Tutors
,
Schaumburg Accounting Tutors
,
Lake Forest Accounting Tutors
,
Buffalo Grove Accounting Tutors
,
Wheaton Accounting Tutors
,
Gleview Accounting Tutors
Call us today to connect with a top
Accounting tutor in Oak Park, IL
(847) 840-2442