Call Now to Set Up Tutoring:
(720) 305-6032
Private In-Home and Online English Tutoring in Northglenn, CO
Receive personally tailored English lessons from exceptional tutors in a one-on-one setting. We help you connect with in-home and online tutoring that offers flexible scheduling and your choice of locations.
Recent Tutoring Session Reviews
"We began the sessions with algebra -- actually geometry -- calculating surface area of prisms and other three dimensional shapes. Then we went over the student's old essay. His writing is good, but he hasn't yet acquired the critical ear for good sentences, for judicious punctuation and varied structure. I left him with an assignment of my own: when he reads (a smart kid, he reads quite a bit) to pay attention to sentences and punctuation. I will encourage him to do the same in his essays. We will make a writer of him yet."
"The student shared a very good research which he had written for his English course. I advised him to strengthen the paper in three areas: 1) Topic sentences! Stating the central point of each paragraph succinctly at its opening serves to guide your reader through your argument, and therefore makes your writing substantially more convincing. You tell us your central claim, and then you show why it is true. 2) Be specific! You are smartly avoiding any use of "I" (good!), but you should avoid using vague language. 3) Citation. There should always be a page citation for every quote."
"Student and I continued to work on her most recent essay via email. I offered my final edits and information on how to cite certain documents."
"We worked on reading and a writing summary for the student's homework. We also worked on comprehension strategies and going back into her reading to prove her answers. She also answered questions in complete sentences."
"We worked on sight words by spelling them, saying them, and using them in a sentence. We read his book from school and worked on understanding the vocabulary and fluency. We also worked on addition with numbers 7, 8, and 9."
"We worked on some math concepts, subtracting using bundles and subtracting. The student was able to do the problems. I verbally walked him through them, and then he was ready to do the last few on his own. We then moved to reading comprehension. We were able to get through half a packet. When he reads, I have him put his finger under each individual word as he is reading. I think this is helping him. We worked on past, present, and future tense verbs and how to change them. I will look for some rules for this, and we will verbally go over them on Saturday. He seems to struggle with English rules, I think going over the rules verbally will help him."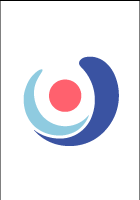 Nearby Cities:
Thornton English Tutoring
,
Boulder English Tutoring
,
Lakewood English Tutoring
,
Golden English Tutoring
,
Arvada English Tutoring
,
Denver English Tutoring
,
Longmont English Tutoring
,
Broomfield English Tutoring
,
Wheat Ridge English Tutoring
,
Lafayette English Tutoring
,
Louisville English Tutoring
,
Erie English Tutoring
,
Federal Heights English Tutoring
,
Superior English Tutoring
,
Colorado English Tutoring
Nearby Tutors:
Thornton English Tutors
,
Boulder English Tutors
,
Lakewood English Tutors
,
Golden English Tutors
,
Arvada English Tutors
,
Denver English Tutors
,
Longmont English Tutors
,
Broomfield English Tutors
,
Wheat Ridge English Tutors
,
Lafayette English Tutors
,
Louisville English Tutors
,
Erie English Tutors
,
Federal Heights English Tutors
,
Superior English Tutors
,
Colorado English Tutors
Call us today to connect with a top
English tutor in Northglenn, CO
(720) 305-6032