We are open Saturday and Sunday!
Call Now to Set Up Tutoring:
(716) 703-0319
Private In-Home and Online Pre-Calculus Tutoring in Niagara Falls International Airport, NY
Receive personally tailored Pre-Calculus lessons from exceptional tutors in a one-on-one setting. We help you connect with in-home and online tutoring that offers flexible scheduling and your choice of locations.
Recent Tutoring Session Reviews
"The student and I worked on section 2.1 and 2.2 of his book. We covered topics powers and radical function. We also began work on polynomial functions, finding zeros of the polynomials, and determining end behavior using leading term coefficient and degree. He continues to catch on pretty quick. He does move fast, and it can cause him to change a sign here or there or drop a term here or there, but if he slows down a bit he'll avoid that."
"The student and I worked on topics in his pre-calculus course that he was having trouble with. The topics covered during this session were comparing relations and functions, as well as, arithmetic sequences. Both topics were easy for him to pick up quickly. We worked through worksheets covering both topics. Additionally, we worked through two formulas for solving arithmetic functions, including recursive and explicit formulas. We decided not to use extra practice worksheets for independent study, because he was able to pick up each topic quickly."
"The student and I worked on transformations of the square root function. We discussed multiple ways of thinking about transformation that allow one to write an equation for a transformed square root function given two points on the function."
"The student and I worked through a rational functions graphing worksheet, this time with quadratic asymptotes. His understanding of how to calculate values (asymptotes, intercepts, sign chart, etc.) is good, but he needs a bit more practice with the graphing portion. We will continue to work on this."
"The student continues to make small mistakes that cost her points on her quizzes when it comes to graphing. I encouraged her to write down what she is going to graph to make sure she is confident that what she is graphing is actually what she wants. The topics we covered were extraneous solutions, multiplicity, linear factorization, graphing polynomials with slant asymptotes and imaginary numbers. With a major exam tomorrow, I have provided examples and solutions for her so she can further master these topics."
"The student covered various topics in imaginary numbers and polynomials, as done in the previous two weeks, to prepare for a test this week. Most of the material was straightforward for her, aside from the "backwards" process of reconstructing polynomials from their imaginary and real roots, so a lot of time was dedicated towards mastering that process."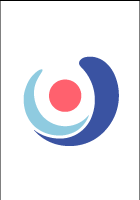 Nearby Cities:
Buffalo Pre-Calculus Tutoring
,
Niagara Falls Pre-Calculus Tutoring
,
North Tonawanda Pre-Calculus Tutoring
,
Lockport Pre-Calculus Tutoring
,
Lackawanna Pre-Calculus Tutoring
,
Depew Pre-Calculus Tutoring
,
Kenmore Pre-Calculus Tutoring
,
Tonawanda Pre-Calculus Tutoring
,
Lancaster Pre-Calculus Tutoring
,
Hamburg Pre-Calculus Tutoring
,
East Aurora Pre-Calculus Tutoring
,
Williamsville Pre-Calculus Tutoring
,
Bowmansville Pre-Calculus Tutoring
,
Blasdell Pre-Calculus Tutoring
,
Alden Pre-Calculus Tutoring
Nearby Tutors:
Buffalo Pre-Calculus Tutors
,
Niagara Falls Pre-Calculus Tutors
,
North Tonawanda Pre-Calculus Tutors
,
Lockport Pre-Calculus Tutors
,
Lackawanna Pre-Calculus Tutors
,
Depew Pre-Calculus Tutors
,
Kenmore Pre-Calculus Tutors
,
Tonawanda Pre-Calculus Tutors
,
Lancaster Pre-Calculus Tutors
,
Hamburg Pre-Calculus Tutors
,
East Aurora Pre-Calculus Tutors
,
Williamsville Pre-Calculus Tutors
,
Bowmansville Pre-Calculus Tutors
,
Blasdell Pre-Calculus Tutors
,
Alden Pre-Calculus Tutors
Call us today to connect with a top
Pre-Calculus tutor in Niagara Falls International Airport, NY
(716) 703-0319