Call Now to Set Up Tutoring:
(518) 300-4098
Private In-Home and Online Pre-Calculus Tutoring in Newtonville, NY
Receive personally tailored Pre-Calculus lessons from exceptional tutors in a one-on-one setting. We help you connect with in-home and online tutoring that offers flexible scheduling and your choice of locations.
Recent Tutoring Session Reviews
"We spent the session reviewing for an upcoming quiz. The material involved functions (how to calculate them, finding domain/range, determining functionality). The student's biggest concern was dealing with quadratic equations, specifically how to calculate them through certain points. I showed him what methods are best when given a specific type of points and how/when to use them. We practiced using these methods together until he was able to use the methods on his own. We then reviewed how to determine domain and range of rational equations and how to incorporate holes. We ended the session by looking over his study guide."
"We went through homework sets 59 and 60, correcting the ones the student missed, had little work on, or was unsure of how to do. I noticed he had issues finding the distance between a line and a point and for bounded chord and arc area problems. We worked on that. From there, worked through a worksheet on using trig functions to find angle measurements in both degree and radians."
"We worked on a semester review for the student's final exam. It covered the topics of right angle trigonometry, inverse trig, and finding roots of polynomials. She only had a couple of concerns prior to our meeting, but after just a few examples, she felt much more confident."
"We worked on book problems that the student's teacher assigned for homework. The concepts we covered were evaluating logarithmic functions and graphing logarithmic functions. This material is pretty new to him, so he doesn't seem confident in his understanding. I think he knows what to do, but he just second guesses himself because it isn't very familiar with the material. He was more confident in graphing the logarithmic functions. Overall, he seems to have a good understanding of the basic concepts, he just needs a bit more practice to become more familiar with these types of problems and to increase his confidence."
"We worked on calculating the orbit of Mercury. The student was having trouble defining the terms of an ellipse. We worked through the problem and got a reasonable solution."
"We worked on determine equations of trig functions from graphs, graphing trig equations, and trig identities. The student's materials gave her the three main Pythagorean identities. I gave her and explained to her the variations or "favors" as I call them of the Pythagorean identities and told her why they were important to know. The first few problems worked then required knowledge of the flavors, which her materials did not cover."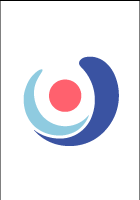 Nearby Cities:
Westminster Pre-Calculus Tutoring
,
Connecticut Pre-Calculus Tutoring
,
Portland Pre-Calculus Tutoring
,
Hartford Pre-Calculus Tutoring
,
Waterbury Pre-Calculus Tutoring
,
Albany Pre-Calculus Tutoring
,
Danbury Pre-Calculus Tutoring
,
New Britain Pre-Calculus Tutoring
,
Schenectady Pre-Calculus Tutoring
,
Bristol Pre-Calculus Tutoring
,
Meriden Pre-Calculus Tutoring
,
Middletown Pre-Calculus Tutoring
,
Troy Pre-Calculus Tutoring
,
Shelton Pre-Calculus Tutoring
,
Torrington Pre-Calculus Tutoring
Nearby Tutors:
Westminster Pre-Calculus Tutors
,
Connecticut Pre-Calculus Tutors
,
Portland Pre-Calculus Tutors
,
Hartford Pre-Calculus Tutors
,
Waterbury Pre-Calculus Tutors
,
Albany Pre-Calculus Tutors
,
Danbury Pre-Calculus Tutors
,
New Britain Pre-Calculus Tutors
,
Schenectady Pre-Calculus Tutors
,
Bristol Pre-Calculus Tutors
,
Meriden Pre-Calculus Tutors
,
Middletown Pre-Calculus Tutors
,
Troy Pre-Calculus Tutors
,
Shelton Pre-Calculus Tutors
,
Torrington Pre-Calculus Tutors
Call us today to connect with a top
Pre-Calculus tutor in Newtonville, NY
(518) 300-4098