Call Now to Set Up Tutoring:
(518) 300-4098
Private In-Home and Online Calculus Tutoring in Newtonville, NY
Receive personally tailored Calculus lessons from exceptional tutors in a one-on-one setting. We help you connect with in-home and online tutoring that offers flexible scheduling and your choice of locations.
Recent Tutoring Session Reviews
"The student and I worked on taking derivatives using the definition of a derivative. He told me that he is not doing well in his class, mostly due to test anxiety. I hope that we can build his confidence so that he can do better on exams."
"The student and I worked through a few related rates examples and problems from the book to get an understanding about how they work, and then worked through his related rates homework packet. He is understanding the material, but could use more practice setting up the problems."
"The student and I worked to prepare for his upcoming midterm exam. His teacher had assigned a collection of review-type problems on angles and arc lengths. We worked through the problems, being careful to highlight common errors that students can make and what to do so that he does not do the same. We completed the assignment with ease, and he felt comfortable with the material covered. He expects to receive another similar homework later in the week."
"The student did a quick power session to go over many of the topics covered across first semester calculus to help refresh his memory and prepare for calc 2. For next week, we will work on optimization, related rates, and the volume of objects rotated about an axis."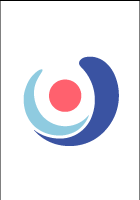 "The student did quite decently on her exam by getting an 87 on it. For tonight, we went over derivatives, and learning how to graph them based on the original function and vice versa. We also learned how to algebraically calculate the horizontal tangent. We then briefly went over a couple of physics problems, of which we solved only one."
"The student got a 75/110 as a score on her test, but because she wasn't told specifically which questions she got wrong, this session was spent trying to find the errors on the (parts of) 4 problems that she (partially) missed. Along the way we fleshed out dot product vs. cross product, and then we got to talk about using the dot product to do a projection from (e.g.) a force vector onto a distance vector. Her score would've been much better if not for one or two small calculative errors."
Nearby Cities:
Westminster Calculus Tutoring
,
Connecticut Calculus Tutoring
,
Portland Calculus Tutoring
,
Hartford Calculus Tutoring
,
Waterbury Calculus Tutoring
,
Albany Calculus Tutoring
,
Danbury Calculus Tutoring
,
New Britain Calculus Tutoring
,
Schenectady Calculus Tutoring
,
Bristol Calculus Tutoring
,
Meriden Calculus Tutoring
,
Middletown Calculus Tutoring
,
Troy Calculus Tutoring
,
Shelton Calculus Tutoring
,
Torrington Calculus Tutoring
Nearby Tutors:
Westminster Calculus Tutors
,
Connecticut Calculus Tutors
,
Portland Calculus Tutors
,
Hartford Calculus Tutors
,
Waterbury Calculus Tutors
,
Albany Calculus Tutors
,
Danbury Calculus Tutors
,
New Britain Calculus Tutors
,
Schenectady Calculus Tutors
,
Bristol Calculus Tutors
,
Meriden Calculus Tutors
,
Middletown Calculus Tutors
,
Troy Calculus Tutors
,
Shelton Calculus Tutors
,
Torrington Calculus Tutors
Call us today to connect with a top
Calculus tutor in Newtonville, NY
(518) 300-4098