We are open Saturday and Sunday!
Call Now to Set Up Tutoring:
(617) 947-9800
Private In-Home and Online Accounting Tutoring in Newton, MA
Receive personally tailored Accounting lessons from exceptional tutors in a one-on-one setting. We help you connect with in-home and online tutoring that offers flexible scheduling and your choice of locations.
How can a Accounting tutor help you?
The subject of accounting is the means of measuring, identifying, recording, verifying, and interpreting financial information. The field of accounting delivers information on resources offered to a business or individual, the resources used to finance those resources, and the results that were achieved. When taking a training course in accounting, you could learn methods for recording transactions, keeping monetary records, executing audits, analyzing financials, and advising on taxes. Experienced accountants provide expert financial advice that impacts management decisions and the distribution of resources. This process is necessary for a number of careers, such as auditing, government accounting, investment management, and stock brokering.

Varsity Tutors can connect you with experienced tutors in Newton, MA, that are skilled at helping students prepare for accounting in a unique and convenient manner. The academic assistance you will receive from tutoring is superior to in-class or book learning alone because you will receive immediate feedback and constant support to strive to ensure that you have understood a subject before moving on to the next. Your tutor will create a positive environment, free from distractions, so that you might be prepared to learn about the going concern concept, matching concept, or single economic entity concept. Working one-on-one allows you to see areas that need improvement so your tutor can prepare a personalized study plan to optimize your sessions.

Varsity Tutors makes it simple to find a tutor who is able to travel to your house or another convenient location, including your campus, a local coffee shop, or the library. They will accommodate your busy schedule by meeting you whenever and wherever you need. You may choose meeting with your accounting tutor online via face-to-face lessons via our live interactive platform in lieu of in person. Regardless of how busy you might be, Varsity Tutors can help find a talented accounting tutor in Newton to try to help you streamline your studying to fit your schedule.

Try to work to improve with the assistance of a professional accounting tutor in Newton that can help with learning specific concepts, or even just help you understand the basics of accounting. They'll review the money measurement concept with you as well as go over neutrality, relevance, and accruals in your sessions. If you are struggling to comprehend liabilities and materiality, they will patiently work through those topics with you. Whatever your accounting goals are, your tutor will commit themselves to assisting you pursue them. An experienced accounting tutor in Newton, MA, will raise your motivation to pursue success in your course.
Recent Tutoring Session Reviews
"The student worked on arithmetic:  integers, fractions, improper fractions, mixed numbers, positive/negative, even/odd, prime numbers, composite number, consecutive numbers, factors, multiples, percents, order of operations, decimals, roots and exponents."
"We continued our timed drills, and the student is getting much better at completing half the questions in each section during the allotted time (our goal is to have her complete half of each section's questions correctly). She's also been able to complete most of her SAT homework. Again, she is a pleasure to work with, and I remain confident that she'll do well on the SAT in October."
"Great work today! The triangles are really important for the test, and I think the formulas and special rules are starting to stick.  "
"Student and I worked to review Snell's law of diffraction patterns in different indexes of refraction. Student grasped the concepts well and was successful at doing all of the review problems. We worked together on the chapter capstone problem at the end of our session and, after a little help illustrating the problem, she was able to reason through the entire thing alone. Great work today!"
"The student and I reviewed the words on the textbook's list. We also went over additional vocabulary words from the test for dummies book. We worked through several synonym and sentence completion questions and reviewed math concepts such as order of operations, exponents, multiplying/dividing fractions and decimals, and algebra equations."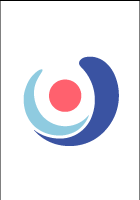 "We covered topics for the student's upcoming managerial accounting exam by going over a study guide provided by the instructor. We covered contribution margin; cost-volume profit analysis; break-even and target profit; margin of safety; operating leverage; and direct, variable, and absorption costing methods. The student was able to explain each of these topics and how they are important for business analysis after our session. We will meet one more time before his test, and I think he will do very well."
Nearby Cities:
Westminster Accounting Tutoring
,
Portland Accounting Tutoring
,
Worcester Accounting Tutoring
,
Hartford Accounting Tutoring
,
New Britain Accounting Tutoring
,
Meriden Accounting Tutoring
,
Middletown Accounting Tutoring
,
Leominster Accounting Tutoring
,
Fitchburg Accounting Tutoring
,
Marlborough Accounting Tutoring
,
Norwich Accounting Tutoring
,
New London Accounting Tutoring
,
Groton Accounting Tutoring
,
New Hampshire Accounting Tutoring
,
Oregon Accounting Tutoring
Nearby Tutors:
Westminster Accounting Tutors
,
Portland Accounting Tutors
,
Worcester Accounting Tutors
,
Hartford Accounting Tutors
,
New Britain Accounting Tutors
,
Meriden Accounting Tutors
,
Middletown Accounting Tutors
,
Leominster Accounting Tutors
,
Fitchburg Accounting Tutors
,
Marlborough Accounting Tutors
,
Norwich Accounting Tutors
,
New London Accounting Tutors
,
Groton Accounting Tutors
,
New Hampshire Accounting Tutors
,
Oregon Accounting Tutors
Call us today to connect with a top
Accounting tutor in Newton, MA
(617) 947-9800