We are open until 8pm!
Call Now to Set Up Tutoring:
(310) 617-6847
Private In-Home and Online HSPT Tutoring in Newport Beach, CA
Receive personally tailored HSPT lessons from exceptional tutors in a one-on-one setting. We help you connect with in-home and online tutoring that offers flexible scheduling and your choice of locations.
How can a tutor help your child master the HSPT?
A tutor could help your child prepare for the High School Placement Test (HSPT), which is required by the best private and parochial schools in the region. Whether you've identified a Catholic school or a private high school that you think is a good match for your child, give him or her an excellent chance at admission by preparing them for this exam. Varsity Tutors can help you connect with a professional HSPT tutor in Newport Beach, CA.

Finding a tutor can be easy enough, but locating a tutor who is experienced in the HSPT is often a challenge. You need a tutor who can cover the subject matter, which includes language, math, and quantitative skills, as well as focus on test preparation and what the structure and form of the exam will include. Varsity Tutors will connect you with an experienced and trusted HSPT tutor in Newport Beach who could be a great match for your student. Every child learns differently, and you'll need a tutor who can identify the best strategies and resources that will serve your student.

The HSPT comes with optional sections that include science, mechanical aptitude, and the Catholic religion. Check with the school your child is applying to so you'll know if your student needs to work with the tutor on one of those topics as well. Our educational directors can find you an exceptional HSPT tutor in Newport Beach who can try to help your child discover a newfound appreciation for the subject, even if it's the one that is usually the most challenging. In addition to getting outstanding instruction, your tutor will also work with your convenience in mind. Whether you want your child to meet with a tutor in-person or online, the professional you work with will meet at a time and location that you find convenient.

As you're preparing your child for high school and putting together applications for the best private and parochial schools in your area, consider the amazing advantages your student will have with an individual tutor. You can expect higher test scores and a greater likelihood that your first-choice school will send out an acceptance letter. This test is also used to make decisions about financial aid and scholarships. Try to give your child all the support and encouragement he or she needs to do well. The educational directors at Varsity Tutors can connect you with brilliant HSPT tutors in and around Newport Beach, CA.
Recent Tutoring Session Reviews
"We began the session by covering the basic format and timing of the exam, as well as the areas in which he felt assured and the areas he would like to focus on. We then went over the different sections of the test and he did several sample problems to familiarize him with the content. We then went on to cover an entire section of verbal reasoning questions and went over tips on how to master the questions. Finally, we covered different math sections, focusing primarily on algebra."
"We discussed a recent practice test that the student had completed. We identified several types of problems that were likely to give her trouble including functions, 3-dimensional geometry, and exponents. We then went through each difficult problem step-by-step and considered multiple strategies to spend the manage time during the test effectively."
"The student and I finished up our work on the SAT today! He improved his overall score by 760 points!!! His writing tests were absolutely perfect and he correctly answered every single math question that he attempted!! Amazing job!!!"
"We looked at circle geometry questions and a few more triangles, on the student's request. Then, we talked about how to prepare for the test."
"Today we started by going over the practice math problems I had asked the student to look over after our last session. We then discussed the importance of being very familiar with the most commonly used information in the math section. I then quizzed her on these concepts, creating a variety of spontaneous questions to challenge her creatively and expand her understanding of the core concepts. We then went over a handful more math practice problems together, and I asked her to complete the rest of the section by our next session."
"Our tutoring session yesterday consisted of reading and listening practice exercises. She is doing very well in this area. We talked about diligently following her study schedule and recording her speaking voice. I asked her to save her recordings so that we may identify her problem areas. We will work on speaking exercises at tomorrow's tutor session."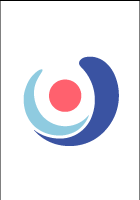 "This time we were able to complete three math sections. One was not timed and two were timed. The student has shown much progress. (When I tested him on Sunday, he got a 12/20. Today he got a 16/20 in one of the sections)."
"I worked this time on the SAT Critical Reading with the student, as she's taking the test this Saturday. We worked on some specific natural sciences passages and social sciences passages. I recommended that come test day, she tackle the passages that she is most comfortable with and set extra time aside for the more difficult passages. Her vocab is improving too."
"The student is only a few days away from her test so we went over any questions she had from her practice tests, as well as more practice problems. She seems confident and comfortable with many of the topics. I told her she needs to take a full practice test to gauge her score, weaknesses and strengths so we can analyze it and dive into whatever topics seem to be the most troublesome."
"Today, the student and I did exercises on polynomials, word problems, and percentages from the test prep book. We will continue on Saturday with geometry review. He will be taking the test in November. He is doing well and we will continue to work on reviewing the difference of two squares and practice the exam tricks of adding equations, dividing equations, etc., to find asked-for multiples of variables without solving for the variable, etc."
"In our final session, we focused mostly on math. The student seems better prepared to take the test."
"We began working on our new packet, something I printed out that has both 120 new questions but also explanations for the answer on a separate page that shows not only why the correct answer was chosen by why each of the others were wrong. This should last us for much of the rest of our time tutoring together. This should better prepare the student for even the harder questions on the actual test."
Nearby Cities:
Malibu HSPT Tutoring
,
Pacific Palisades HSPT Tutoring
,
Oxnard HSPT Tutoring
,
Woodland Hills HSPT Tutoring
,
Santa Clarita HSPT Tutoring
,
Thousand Oaks HSPT Tutoring
,
Simi Valley HSPT Tutoring
,
Ventura HSPT Tutoring
,
Camarillo HSPT Tutoring
,
Moorpark HSPT Tutoring
,
Santa Paula HSPT Tutoring
,
Agoura Hills HSPT Tutoring
,
Calabasas HSPT Tutoring
,
Port Hueneme HSPT Tutoring
,
Fillmore HSPT Tutoring
Nearby Tutors:
Malibu HSPT Tutors
,
Pacific Palisades HSPT Tutors
,
Oxnard HSPT Tutors
,
Woodland Hills HSPT Tutors
,
Santa Clarita HSPT Tutors
,
Thousand Oaks HSPT Tutors
,
Simi Valley HSPT Tutors
,
Ventura HSPT Tutors
,
Camarillo HSPT Tutors
,
Moorpark HSPT Tutors
,
Santa Paula HSPT Tutors
,
Agoura Hills HSPT Tutors
,
Calabasas HSPT Tutors
,
Port Hueneme HSPT Tutors
,
Fillmore HSPT Tutors
Call us today to connect with a top
HSPT tutor in Newport Beach, CA
(310) 617-6847